Waterplay Releases Shoreline, A New Aquatic Play Collection
Waterplay® Solutions presents Shoreline, an interactive aquatic play experience bursting with seaside discoveries and soaring water effects. 
Posted by waterplayAdmin on September 27, 2017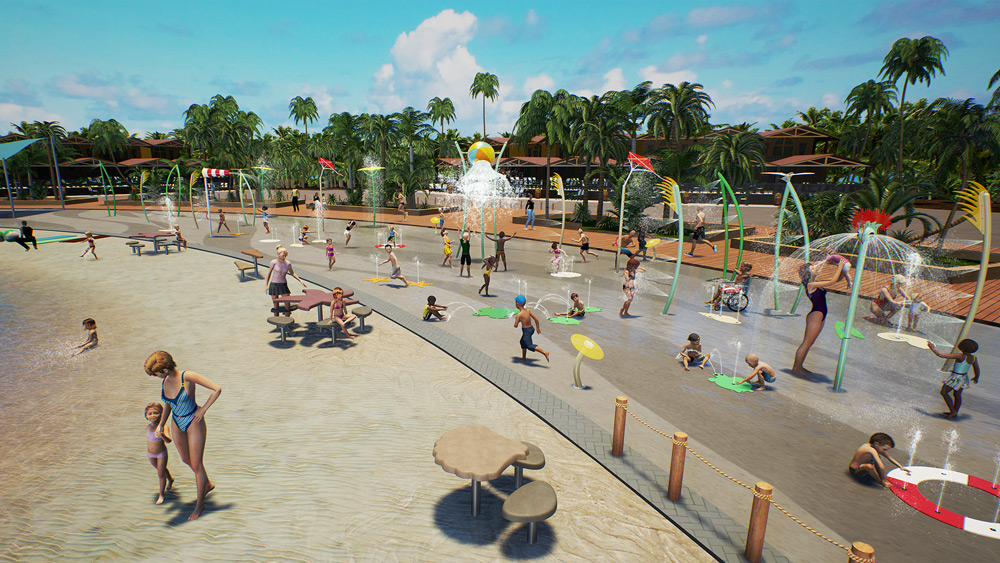 Kelowna, Canada—September 27, 2017— Waterplay®Solutions is excited to present the Shoreline Collection of products for splash pads and aquatic play spaces around the world. Inspired by lively ocean tides, Shoreline play features encourage kids to spin, whirl, spray, cover and collaborate in their favourite seaside adventures.  
With 19 new innovative products, Shoreline introduces a playful extension of Waterplay's nature-inspired Grasslands Collection. "The concept of Shoreline is to continue the Grasslands journey onto the waterfront, where kids are immersed in a whole new wave of discoveries focused around interaction, collaboration and sensory play," says Waterplay Creative Manager, Shanley Hutchinson.  
The collection's dynamic range of water effects is designed to engage users of all ages and abilities. The towering 13.5' Beach Ball Soaker unleashes a thrilling head-to-toe splash effect. AquaLume™ details cast colourful shadows onto the play pad surface as waterplayers spin and spray features 360°.  A series of flush-to-grade interactive ground sprays shaped as friendly sea turtles and starfish make perfect companions for children and toddlers—encouraging them to work together to cover nozzles and make water spray higher. To promote water conservation, the Whirler Action Activator™ joins play value and sustainability with a fun disk that children can whirl to activate surrounding features. All components are installed with the playPHASE™ anchoring system, making it easy to install, phase, expand and interchange features over time.
Additionally, Shoreline offers a uniquely themed set of recreational furnishings. Exclusive to Waterplay, the Gatherings series of concrete benches, seats and tables come in playful sea shell shapes, bringing imaginative play off the splash pad and into a space of rest and relaxation.
A product collaboration with Markus Ehring, world-renowned public space designer, Shoreline's natural aesthetic of breezy grasses and tall water flowers blend seamlessly with the Grasslands Collection—or tell a captivating play story on their own. Shoreline adapts to any play environment and is a perfect addition to community parks, aquatic facilities or attractions seeking to add immersive water play experiences for the whole family.    
Waterplay is excited to share its new wave of Shoreline products with communities and waterplayers across the world. The collection is now available to the global market.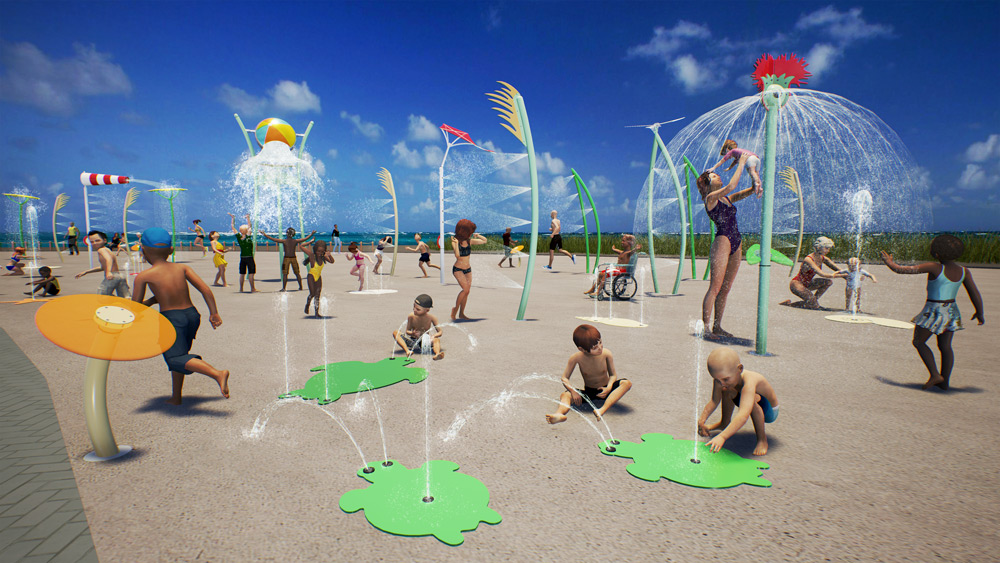 About Waterplay
Celebrating 30 years of play, Waterplay is committed to making the world a better place by offering innovative aquatic play solutions to the global community. Waterplay's full suite of products include freestanding aquatic play solutions designed to splash and spray, activity towers, architecturally-inspired urban water features and water management solutions. A great addition to aquatic facilities, community spaces, holiday parks, hotels and resorts, housing developments, water parks, and attractions—visit www.waterplay.com to learn more and join our movement to connect the world through play.
# # #
For more information, please contact:
Shanley Hutchinson
Creative Manager
+1 (250) 712.3393 extension 109
Shanley.hutchinson@waterplay.com
www.waterplay.com