Waterplay Releases New Products in Kaleidoscope Aquatic Play Collection
Waterplay® Solutions is excited to present a toy box of splashes with the Kaleidoscope Collection of freestanding and Activity Tower aquatic play features.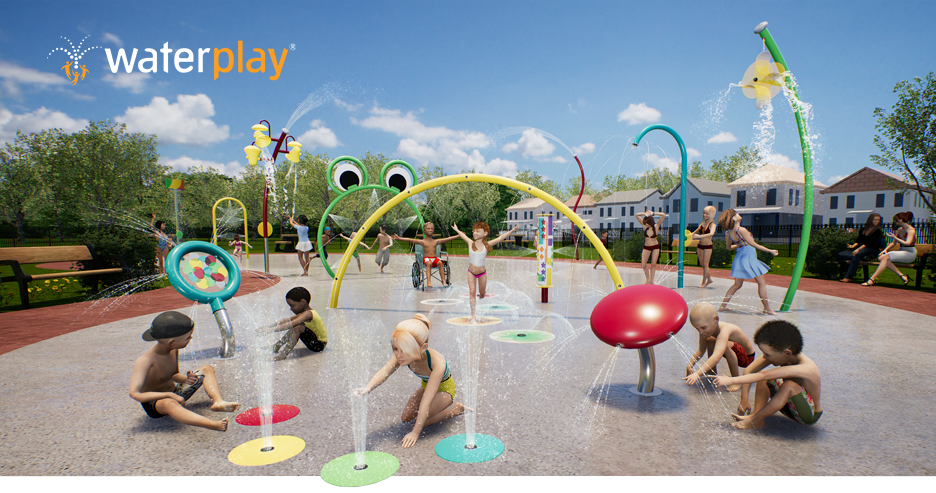 Posted by admin on May 2, 2018
Kelowna, Canada—May 2, 2018— Waterplay®Solutions is excited to present a new lineup of aquatic play products in its Kaleidoscope Collection for splash pads, pools and water parks. Putting a fresh spin on the heritage collection, the new series of freestanding and Activity Tower play features unpacks a toy box of splashes bursting with colour! 
Designed with bold shapes, fascinating patterns and irresistible water effects, the reimagined collection equips children with a tool kit for aquatic exploration: wander through a polka dot trail of interactive geysers, pass under an archway that layers into an aquatic rainbow, or use the giant Water Wand to cast a spell of sprays onto your playmates. Emphasis on cause and effect experimentation—like the configurable spray patterns of the Candy Cane—give children room to be curious while providing foundational experiences of scientific learning and skill building. With spray textures from soft to gushing, Kaleidoscope reveals a spectrum of activities for all play strengths, abilities and energy levels. 
Waterplay Creative Manager, Shanley Hutchinson says the design draws out childlike wonder in those young—and experienced. "Remember your favourite childhood toys? They shaped our earliest experiences of play, friendship and imagination—Kaleidoscope taps into those moments of discovery to define a collection that is both timeless and essential," Hutchinson says.
Kaleidoscope products can be installed in a range of applications, from community spray parks to beach-entry pools, as well as in larger aquatic facilities and water parks seeking to captivate families and younger demographics.
Waterplay is delighted to share Kaleidoscope's toy box of splashes with waterplayers around the world. The collection is now available to the global market.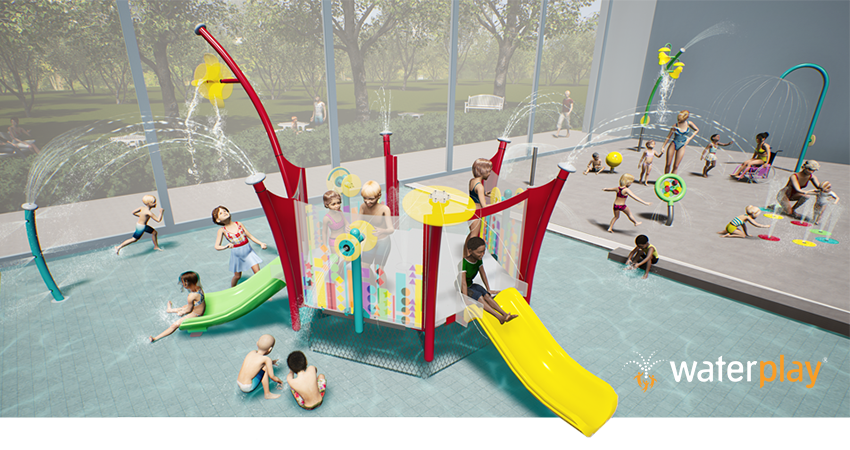 About Waterplay
With over 30 years of industry experience, Waterplay is committed to making the world a better place by offering innovative aquatic play solutions to the global community. Waterplay's full suite of products include freestanding aquatic play solutions designed to splash and spray, activity towers, architecturally-inspired urban features and water management solutions. A great addition to aquatic facilities, community spaces, holiday parks, hotels and resorts, housing developments, water parks and attraction facilities—visit www.waterplay.com to learn more and join our movement to connect the world through play.

# # #
For more information, please contact:
Shanley Hutchinson 
Creative Manager 
+1 (250) 712.3393 extension 109
Shanley.hutchinson@waterplay.com 
www.waterplay.com