About Us
We're passionate about play.
With over 30 years of aquatic innovation, we believe that bringing play to communities makes the planet more livable and socially just. With thousands of installations across the world, we're excited to be a part of the movement toward a healthier, happier, global community by offering innovative aquatic play solutions designed for developing minds, thrill seekers, budding explorers, and the young at heart. Discover #theWaterplayDifference and join our movement to connect the world through play!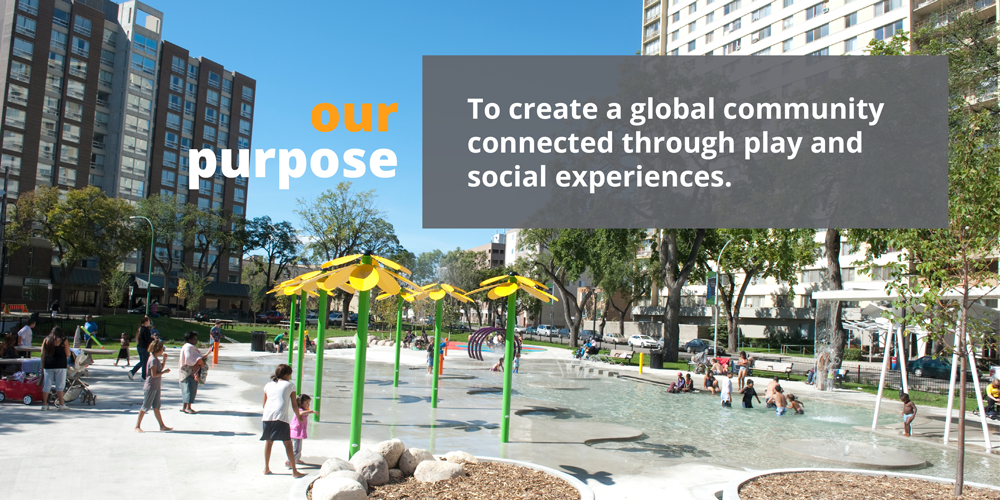 Learn more about our splash pad in Central Park, Winnipeg, featured above!

Our Story
Our moment of inspiration was at the Expo '86 World Fair in Vancouver, Canada.  After seeing kids play in the UFO H2O fountain exhibit, our founders were inspired to create aquatic play features that would connect people through the joy of water. Today, we supply communities across the globe with aquatic play solutions manufactured at our headquarters in Kelowna, B.C. Our full suite of products include freestanding play structures designed to splash and spray, activity towers, urban features, and water management solutions. Our projects include aquatic facilities, community spaces, holiday parks, hotels and resorts, housing developments, water parks, and attractions. 
Check out our Featured Projects to see what we do!