Waterplay Restructures Corporate Team for Strategic Growth
Waterplay Solutions welcomes Kerrin Smith as Vice President, Strategic Growth and Customer Experience and appoints Lisa Neilson to Vice President, Corporate Services.
Posted by waterplayAdmin on March 5, 2019
Kelowna, Canada, March 5th, 2019 — Waterplay Solutions Corp. is excited to announce the addition of Kerrin Smith to the Waterplay Team as Vice President, Strategic Growth and Customer Experience and Lisa Neilson's newly appointed role as Vice President, Corporate Services.
Kerrin Smith comes to Waterplay with an extensive background in corporate leadership and growth strategy. In his new role at Waterplay, Smith will be responsible for the company's global sales and support customer experience programs as a key member of the management team, building on the organization's strategic plan. Throughout his career Smith has worked for high profile product brands such as DuPont and outdoor play equipment manufacturer, Kompan, where he grew business by more than 300% in a seven year period and increased the company's talent base by over 250% to meet Kompan's growing business needs.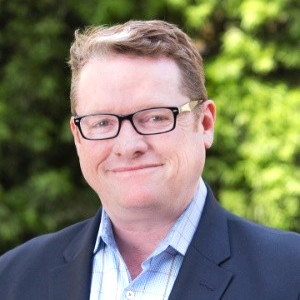 "We're excited to welcome Kerrin Smith into our team as we push forward with ambitious growth plans and a continuous commitment to offering the best customer experience in the industry, from our product to our processes to the final installed solution," says Waterplay President, Jill White. "Throughout Kerrin's career he's proven he can drive business through outstanding team leadership and shows a keen interest in the customer which aligns with our business model of being a people first organization."
Smith's role dovetails perfectly with Lisa Neilson's newly appointed role as Vice President, Corporate Services. Responsible for the company's Creative, Engineering and Operations Departments, Neilson will continue to provide strategic leadership to the organization as well as drive development opportunity through the company's brand, product and manufacturing capabilities.
Jill White had this to say about Neilson's new role, "Throughout her nearly twelve years with Waterplay, Lisa Neilson has been instrumental in driving forward the Waterplay that everyone sees today. She has considerable insight into the industry and the partners we work with to bring a project to life and works relentlessly to align the company's creative and manufacturing business strategies with customer needs. I'm very happy to see Lisa move into a role that will allow her more time to drive the company's vision forward."
Please join Waterplay in congratulating both Kerrin Smith and Lisa Neilson in their new roles.
About Waterplay
With over 30 years of experience, we are committed to making the world a better place by offering innovative aquatic play features designed to splash and spray, modular activity towers that create limitless fun from the ground up and industry-leading water management solutions. A great addition to aquatic facilities, community spaces, holiday parks, hotels and resorts, housing developments, water parks and attractions. Browse our aquatic play solutions and join our movement to connect the world through play.
###
For more information, please contact:
Shanley Hutchinson, Creative Manager
+1 (250) 712.3393 Ext. 109
shanley.hutchinson@waterplay.com