Waterplay Partners Bring Aquatic Play to Regional Communities
Waterplay® Solutions Corp. celebrates growth in regional project development with distribution partners Tessier Récréo-Parc and KASO Sols et Jeux Aquatiques.
Posted by waterplayAdmin on February 8, 2018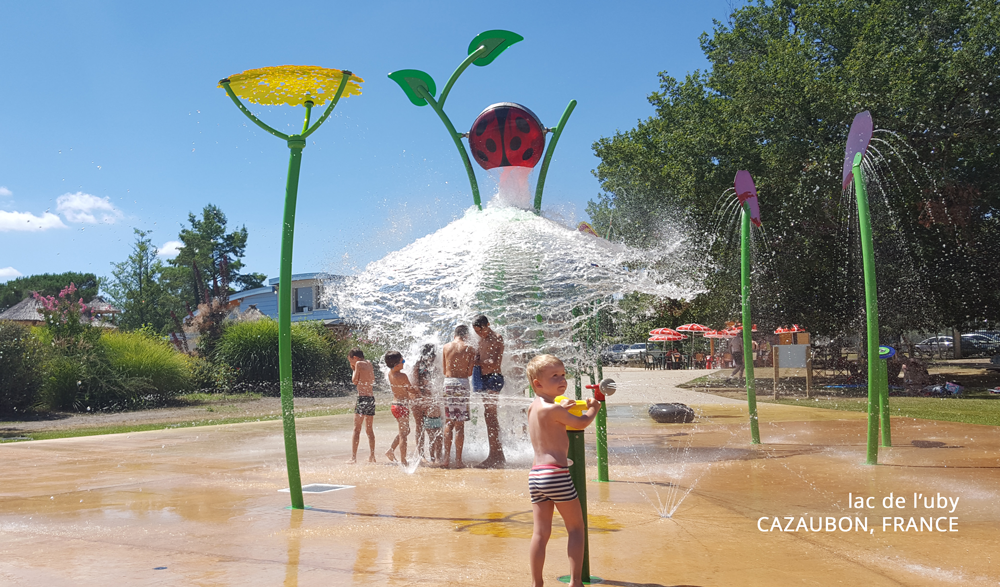 Kelowna, Canada—February 6, 2018 Waterplay Solutions Corp., worldwide provider of aquatic play solutions, celebrates its distribution partners with awards for outstanding achievement in 2017. The awards recognize two teams for new project development, positive community impact and aquatic play leadership in their regional territories.
Québec -based Tessier Récréo-Parc is recognized with Waterplay's 2017 Dealer of the Year Award for outstanding sales growth. Established in 1986, Tessier is a supplier and installer of playground, urban recreation and water play solutions for the Québec region, known for their artistic approach to play space design. Over the past year they've helped bring innovative water play designs to neighbourhoods across the province, providing numerous communities with greater access to fun, inclusive park spaces. The team's 2017 achievement is distinguished by their dedication to exceptional client support.

Waterplay also recognizes KASO Sols et Jeux Aquatiques with its 2017 President's Award for aquatic play leadership in their region. Since partnering with Waterplay in 2017, KASO has leveraged its team's aquatic expertise to educate and support clients in the French market. This includes coordinated media initiatives and a video showcase of their successful splash pad installation at Lac de l'Uby, Cazaubon. 
Tessier and KASO are part of a global distribution network representing Waterplay. Through this continued  collaboration, Waterplay looks forward to creating a global community connected through play.
About Waterplay
Waterplay is committed to making the world a better place by offering innovative aquatic play solutions to the global community. Waterplay's full suite of products include freestanding aquatic play features designed to splash and spray, modular activity towers that create limitless fun from the ground up and industry-leading water management solutions. A great addition to aquatic facilities, community spaces, holiday parks, hotels and resorts, housing developments, water parks, and attractions—visit www.waterplay.com to learn more and join our movement to connect the world through play.
# # #
For more information, please contact:
Shanley Hutchinson 
Creative Manager 
+1 (250) 712.3393 extension 109
Shanley.hutchinson@waterplay.com 
www.waterplay.com