Activity Towers Named a 2017 Top Aquatic Product
Waterplay® Solutions Corp.'s new generation of Activity Towers are voted a 2017 Most Valuable Product by Aquatics International.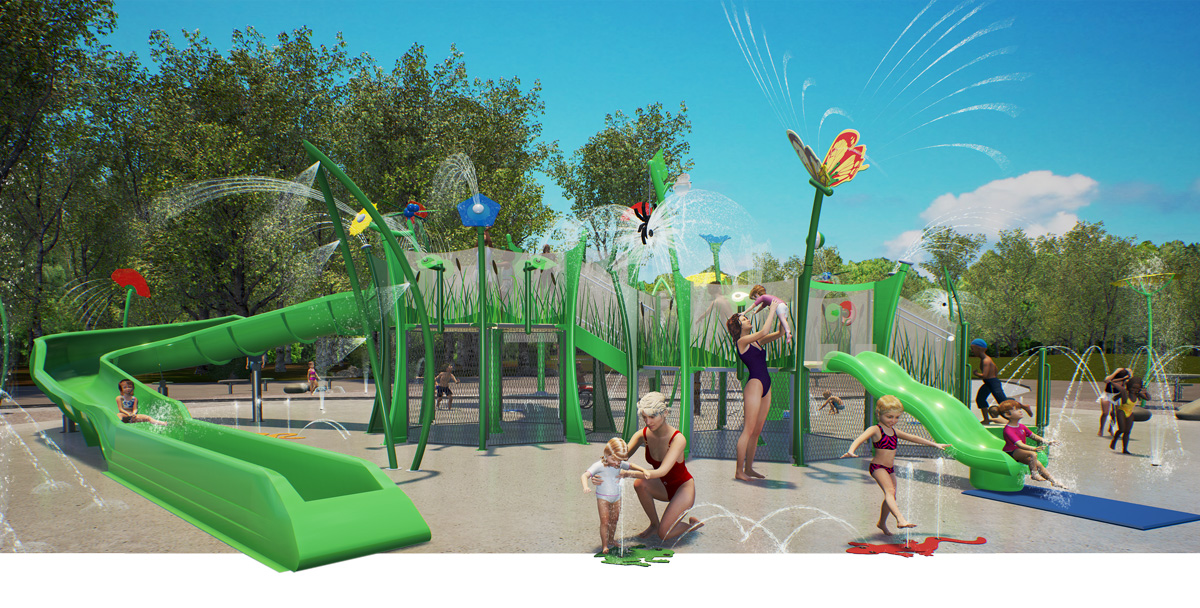 Posted by waterplayAdmin on July 5, 2017
Kelowna, Canada—July 5, 2017—Waterplay® Solutions is excited to announce its Activity Towers product line was named a Most Valuable Product (MVP) by Aquatics International Magazine. Part of Waterplay's new generation of product solutions released in 2016, Activity Towers is an innovative system of elevated play structures that provide an exciting aquatic adventure for the whole family.
Featuring an adaptable footprint, Activity Towers take water play to new heights in any space—from a zero-depth splash pad to an aquatic pool. Its modular system of activity pods, slide flumes and full range of spray features create an immersive attraction packed with interactive functionality. Spacious play decks, ADA compliant entries and dynamic spray effects both on and around the tower prioritize inclusive play experiences to ensure every user gets to have fun at their own level.
With Waterplay's innovative mounting system, playCONNECT ™, features can easily be added, changed or removed to suit the needs of any project timeline, space requirement or budget, while also allowing for easy installation and maintenance.
Each year Aquatics International invites its readers to vote for the industry's latest and greatest product innovations. Winners are presented in the 2017 MVP showcase which includes a range of products, from facility furnishings to play features, filtration systems and more.
Waterplay is excited to be recognized by the industry magazine and to offer this multifunctional aquatic solution for facilities and attractions seeking to deliver exciting, family-friendly play experiences.
About Waterplay
Celebrating 30 years of play, Waterplay is committed to making the world a better place by offering innovative aquatic play solutions to the global community. Waterplay's full suite of products include freestanding aquatic play solutions designed to splash and spray, activity towers, architecturally-inspired urban water features and water management solutions. A great addition to aquatic facilities, community spaces, holiday parks, hotels and resorts, housing developments, water parks, and attractions—visit www.waterplay.com to learn more and join our movement to connect the world through play.
# # #
For more information, please contact:
Shanley Hutchinson
Marketing & Communications Manager
+1 (250) 712.3393 extension 109
Shanley.hutchinson@waterplay.com
www.waterplay.com