Shoreline Collection
Befriend a curious gull perched on a blade of misting grass, interact with a showering water flower and splash under a dancing kite! Inspired by the lively motion of flowing tides and ocean breezes, Shoreline introduces a wave of new discoveries for waterplayers big and small.
The Shoreline Collection blends seamlessly with any Grasslands adventure!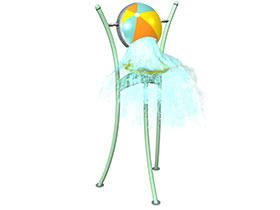 Beach Ball Soaker
Gather 'round as the Beach Ball Soaker fills and then dumps 30 gallons (113 litres) of water on those below. The fun design aesthetic creates a spectacular landmark feature to complete your Shoreline adventure. An instant crowd favourite.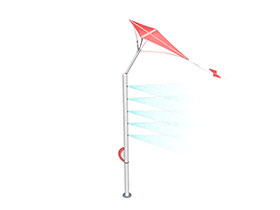 Kite
The Kite soars high above the shoreline for an easy breezy play effect! Grab the handle to rotate the feature 360° as its five nozzles spray out to the side.
Imagination meets interactivity with this eye-catching play feature.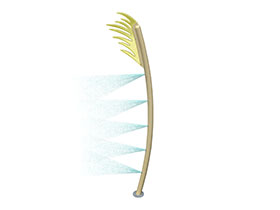 Marram Grass
Surround your shoreline adventure with wild Marram Grass. These water loving plants also love to spray nearby waterplayers. Each grass features five nozzles for a lateral spray effect.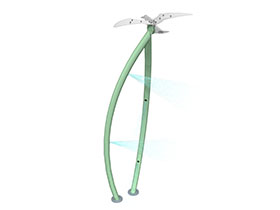 Seagull
A curious seagull swoops in on the excitement! This frosted AquaLume™ shorebird flies overtop misting grass for a striking architectural effect. A natural companion for any Shoreline adventure.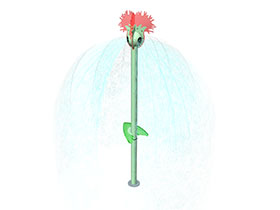 Water Flower
The Water Flower reaches up to the sun bringing a delightful splash. Grab its leaf-shaped handle to spin the spraying flower around and around! A great way to add interactivity to your play space design.