Shoreline Collection
Search for seashells with sneaky sprays, befriend curious gulls and splash under a dancing kite! Inspired by the lively motion of flowing tides and ocean breeze, Shoreline introduces a wave of new discoveries for waterplayers big and small. 
The Shoreline Collection blends seamlessly with any Grasslands adventure!

Or explore Shoreline Gatherings.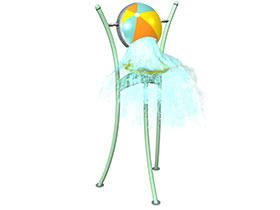 Beach Ball Soaker
Gather 'round as the Beach Ball Soaker fills and then dumps 30 gallons (113 litres) of water on those below. The fun design aesthetic creates a spectacular landmark feature to complete your Shoreline adventure. An instant crowd favourite.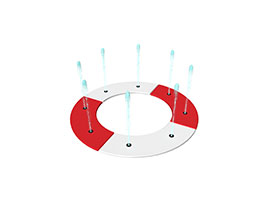 Buoy Spray
This flush-mounted, interactive ground spray features eight
nozzles that erupt with a bigger and bigger spray as waterplayers work together to cover the nozzles. Use one or more Buoys across the play pad to keep the fun afloat!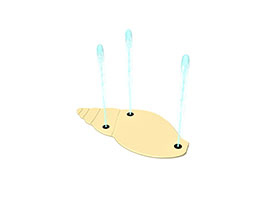 Cerith Spray
Turn your splash pad into a beachcomber's delight! These intertidal sea creatures come to life with three flush mounted nozzles. Cover one to make the others spray higher! Combine with Clam Shells and Moonsnails for a Shoreline full of discovery.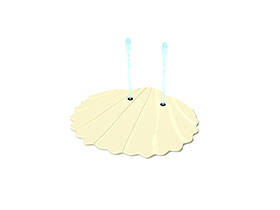 Clamshell
Decorate your shoreline with Clamshell Sprays! These round sea creatures come to life with two flush-mounted ground sprays. Cover one nozzle to make the other shoot higher. Combine with Moonsnail and Cerith Sprays to create a lively seaside adventure.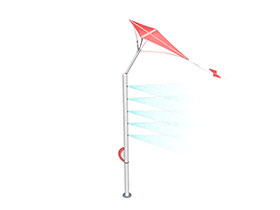 Kite
The Kite soars high above the shoreline for an easy breezy play effect! Grab the handle to rotate the feature 360° as its five nozzles spray out to the side.
Imagination meets interactivity with this eye-catching play feature.