Waterplay® is Awarded Contract Through Sourcewell
Posted by waterplayAdmin on March 10, 2021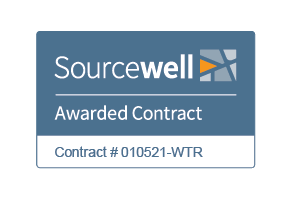 Sourcewell (formerly NJPA) awards Waterplay® Solutions with a four-year North American cooperative purchasing contract to better serve the public market.  
 
Kelowna, Canada, March 9th, 2021―Waterplay® has been awarded a four-year national cooperative purchasing contract with Sourcewell (formerly NJPA). This contract allows public purchasing agents throughout the United States and Canada to save time and money by fulfilling their own bidding process when purchasing Waterplay products through the Sourcewell contract. 
"We are very excited by the opportunity to offer government buyers easy access to splash pad equipment and park essentials through Sourcewell," says Kerrin Smith, Vice President of Strategic Growth and Customer Experience at Waterplay. "With Waterplay's commitment to bringing exceptional play experiences to communities throughout North America it's a natural fit for us to work through Sourcewell to better serve our public customers and we are grateful to be able to do so. We're looking forward to the benefit that many communities throughout North America will have as a result of this contract." 
Sourcewell has the legal authority to source and qualify vendors, satisfying the bidding process. This allows purchasing agents to procure from ready-to-use, competitively solicited contracts, including Waterplay, more quickly and easily at the best price possible using Sourcewell's large purchasing power. Sourcewell participation is free and available to all education and government entities, as well as non-public schools and non-profit organizations. Additional contract information can be found at: https://www.sourcewell-mn.gov/cooperative-purchasing/010521-wtr 
Waterplay joins Sourcewell's community of over 400 suppliers and more than 50,000 non-profit organizations as well as regional and local government entities. Contact Waterplay to learn how you can benefit from working with Waterplay and Sourcewell today: info@waterplay.com.  
Let's have fun! Waterplay designs and manufactures aquatic play equipment for indoor and outdoor play spaces. Freestanding play features, ground sprays, and playable water fountains, elevated play structures with slides and water management solutions. We specialize in high play value, quality products that are inclusive to every play style and physical ability. With aquatic play, water management, seating, shade, surfacing and washroom and changeroom facility solutions, there's no aquatic play project that we can't handle. Call us today to work through the discovery phase of your project and get access to our expert teams, 2D and 3D design, and enjoy lifetime post-installation support. Working with Waterplay makes building splash pads simple and FUN! Visit www.waterplay.com to learn more. 
For more information, please contact: 
Shanley Hutchinson, Group Marketing Manager 
+1 (250) 712.3393 Ext. 109