The MAKR Group Continues to Strengthen Position for Market Growth
Posted by waterplayAdmin on September 19, 2022
MAKR welcomes Kevin Spence as Sales Director for Waterplay, Parkworks, and Wekid Manufacturing.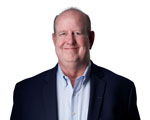 Kelowna, British Columbia, Canada, September 19, 2022—The MAKR Group is excited to announce Kevin Spence as Director of Sales. In his new role, Spence will be responsible for overseeing global sales for the MAKR Group of Companies: Waterplay, a leading global splash pad provider, Parkworks, Western Canada's happiest park space supplier, and Wekid Manufacturing, Canada's most playful steel manufacturer.
Spence brings decades of hands-on industry experience to the MAKR Group through previous positions in corporate leadership in the splash pad and park recreation industry. Throughout his career, he has helped set many industry success benchmarks through direct and dealer partnership models and is excited about the MAKR Group's ambitious growth plans. On becoming part of the team at MAKR, Spence had this to say, "I am excited to join this energetic, talented, and fun team of MAKRs to continue building stronger, more vibrant communities across the globe. Looking forward to the many smiling faces and laughter we create!"
Rebranding and repositioning the corporate structure of the group of companies in March 2022, the MAKR Group is dedicated to serving a bigger purpose, connecting communities through play and social experiences. "We weren't just looking for anyone to fill this role," says Kerrin Smith, Vice President of Strategic Growth. "Kevin is an industry powerhouse, but he also embodies our corporate spirit. We aren't here to simply help create amazing splash pads and park spaces, the MAKR Group exists to build places where people connect and find joy. We're excited for Kevin to help us realize this purpose."
Please join MAKR in welcoming Kevin Spence on board and connect with him to discover how the MAKR Group can support your next recreation space project: kevin.spence@makrgroup.com
###
ABOUT MAKR:
We are MAKRs, an enthusiastic group of people with the purpose of connecting communities through play and social experiences. The MAKR Group is comprised of three working brands dedicated to making the world more livable, playful and socially just—Waterplay, a cheeky global splash pad provider, Parkworks, a North American park space supplier, and Wekid Mfg., Canada's most playfully professional steel manufacturing team. With 10's of thousands of play and park space installations throughout the world, the MAKR Group have helped provide millions of people, from all walks of life, of all ages, and with diverse abilities, with access to amazing, inviting, playable, enjoyable, 'go-backable' recreation places.
Join our movement: www.makrgroup.com
CONTACT
Shanley Hutchinson, Group Marketing Manager
+1 (250) 712.3393 Ext. 109