Waterplay Releases Two Aquatic Therapy Features Designed For Aquatic Facilities
The Restorative Sprays by Waterplay promote physical well-being through water therapy elements designed to relax, restore, and rejuvenate the mind, body, and soul.
Posted by waterplayAdmin on May 8, 2019
Kelowna, Canada, May 8, 2019 — Waterplay® Solutions, the world leader in forward-thinking aquatic play solutions, is taking its Restorative Spray 1 and 2 to the global market. Originally developed several years ago as a custom product for aquatic facility projects looking for a hydrotherapy offering, Waterplay's Restorative Sprays have been increasing in demand. Designed for installation around or inside a pool, the dynamic therapy features double as a water massager for those with aching muscles, and a play element for excited waterplayers.
 "Water therapy elements are fast becoming an essential offering in aquatic facilities throughout the world," says Shanley, Hutchinson, Creative Manager. "The Restorative Spray 1 and 2 provides healing and health-related benefits through hydrotherapy, with a look that naturally complements any aquatic environment. For example, Restorative Spray 1, with a cascading, fan shaped water display, creates a serene water experience that calms the senses and soothes by enveloping the body in water, whereas the Restorative Spray 2 releases a more robust stream of water to target tired, aching muscles."
A perfect solution for aquatic facilities looking to encourage attendance by offering amenities for waterplayers of all ages and abilities, the Restorative Sprays are best installed in groups of two or more and can accommodate a wide range of installations from beach entry to at-depth pools.
 "Taking care of your mental, physical and emotional well-being is an important part of maintaining a healthy lifestyle," says Waterplay President, Jill White, "Taking our therapy features to the global market is a great opportunity to encourage this philosophy and we look forward to seeing the Restorative Spray in many aquatic facilities throughout the world."
The Restorative Spray 1 and 2 is now available to the global market—contact Waterplay today to learn more: connect@waterplay.com.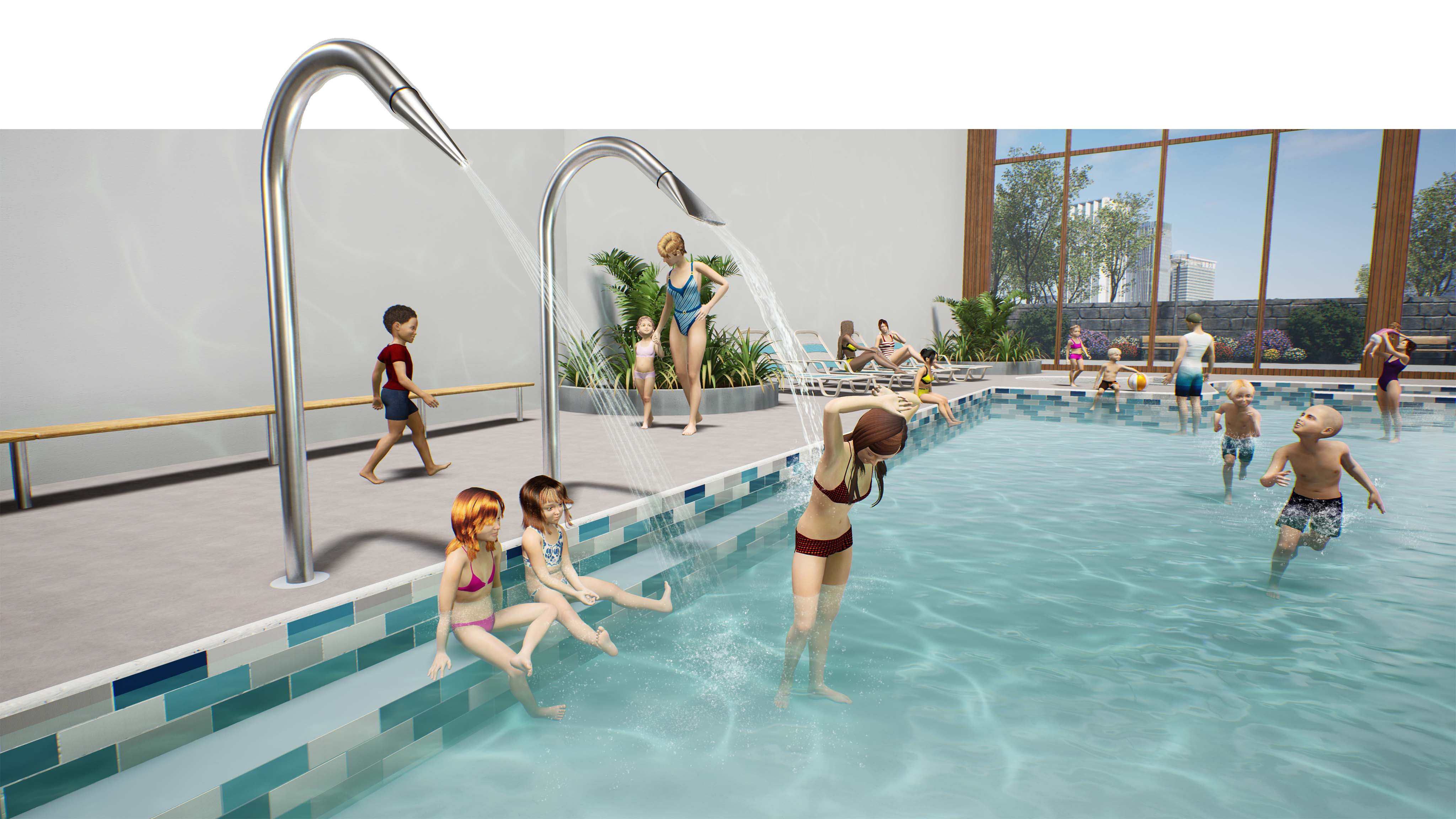 About Waterplay
With over 30 years of industry experience, Waterplay is committed to connecting the world through play by offering innovative aquatic play solutions to the global community. Waterplay's full suite of products include freestanding aquatic play solutions designed to splash and spray, activity towers and water management solutions. A great addition to aquatic facilities, community spaces, holiday parks, hotels and resorts, housing developments, water parks and attraction facilities—visit www.waterplay.com to learn more and join our movement to connect the world through play.
###
For more information, please contact:
Waterplay's Creative Team
+1 (250) 712.3393
connect@waterplay.com
www.waterplay.com