Waterplay Announces New Managing Director
Posted by waterplayAdmin on June 3, 2015
Kelowna, Canada—June 2, 2015—Waterplay® Solutions is excited to announce Lisa Neilson as the
company's new managing director. This leadership position will provide enhanced support to all
Waterplay operations and marks a pivotal step in guiding the future growth and development of the organization.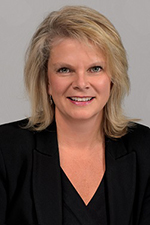 Over the past seven years Neilson has cultivated a diverse and detailed company knowledge, managing several departments of the Waterplay Group—from sales and marketing, to media relations, corporate communications, and project support. In her new role as managing director, she will continue to provide hands-on leadership in building, implementing, and overseeing all of the firm's systems, processes, workflows, and procedures. Prior to Waterplay, Neilson worked extensively in the fields of business management and client relations, and brings an expertise in strategic planning to her new appointment.
"I've had the great fortune of wearing many hats at Waterplay, watching the organization as a whole grow and define its position in the aquatics industry," says Neilson.  "As managing director I'm more excited than ever to lead the team in our mission to enrich communities across the world through water play."  
Waterplay looks forward to watching Neilson succeed in her new role and the benefits it will bring to the organization. 
About Waterplay
Waterplay® Solutions is a provider of premium aquatic recreation features for indoor and outdoor aquatic play spaces world-wide. Located in Kelowna, Canada, Waterplay's full suite of products include play features designed to splash and spray, slide activity centres, full-scale waterslides, and architecturally-inspired urban water features designed to turn any space into water wonderland.  A great addition to aquatic facilities, community and commercial spaces, holiday parks, hotels and resorts, water parks, and attraction facilities looking to increase attendance through play—visit www.waterplay.com to learn more.

# # #

For more information, please contact:
Shanley Hutchinson
Marketing & Communications Manager
+1 (250) 712.3393 extension 109
shanley.hutchinson@waterplay.com
www.waterplay.com