Waterplay Releases New Generation of Aquatic Play Products
Waterplay® Solutions launches new innovative design and technology across its aquatic play features, activity towers and water management solutions.
Posted by waterplayAdmin on December 9, 2016
Kelowna, Canada—Dec 12, 2016—Waterplay® is excited to present a new generation of product solutions for aquatic play spaces around the world. This exciting launch includes over 125 re-designed freestanding features packed with play value and optimized water effects, modular activity towers with endless configurations, and cutting edge water management solutions featuring breakthrough technologies.
"Waterplay's mission is to bring the joy of water to people and communities. As a company, we're passionate about water. We're passionate about the textures and beauty of it, the feelings it evokes when people interact with it and we're passionate about its potential," says Jill White, President of Waterplay. "This release marks the biggest product transformation in Waterplay's 29-year history and for us it's just the beginning. The goal was to build a strong foundation for innovative growth and to push the industry to new standards in play value, water display, interactivity, safety and technology, as well as engineering and manufacturing. "
Waterplay's vibrant new aquatic play products take interactive and inclusive play to new heights while incorporating sustainable flow rates, industry-leading materials as well as innovative design and aesthetic. The company has also introduced new technological advancements like playPHASE™, a flush to grade anchoring system that allows for easy, phased installation, long-term expansion and future retrofitting.
"This is a 360° evolution of our product lines," says Dennis Scott, Director of Design and Operations. "We've revolutionized form, fit and function to deliver a solution at every stage of the product lifecycle. It's for the designers who conceptualize the amazing spaces that bring our product to life, the owners and installers working with our product, and families and communities around the world looking to enrich their lives with play."
With this release Waterplay introduces modular activity towers—an elevated play solution that adapts to any space or design requirement. Its unique system of activity pods, stairs, connections, slide flumes and play features create endless options for customization. The playCONNECT™ mounting system allows for easy installation and flexible feature placement. Supporting these play elements, Waterplay has revolutionized water management with smartPLAY™, a ground-breaking controller that promotes optimal park performance through detailed data reporting, maintenance scheduling and remote access capability.  
These achievements mark a pivotal step in positioning the company for future innovation. Available now to the global market, Waterplay is excited to share this new generation of product with waterplayers around the world.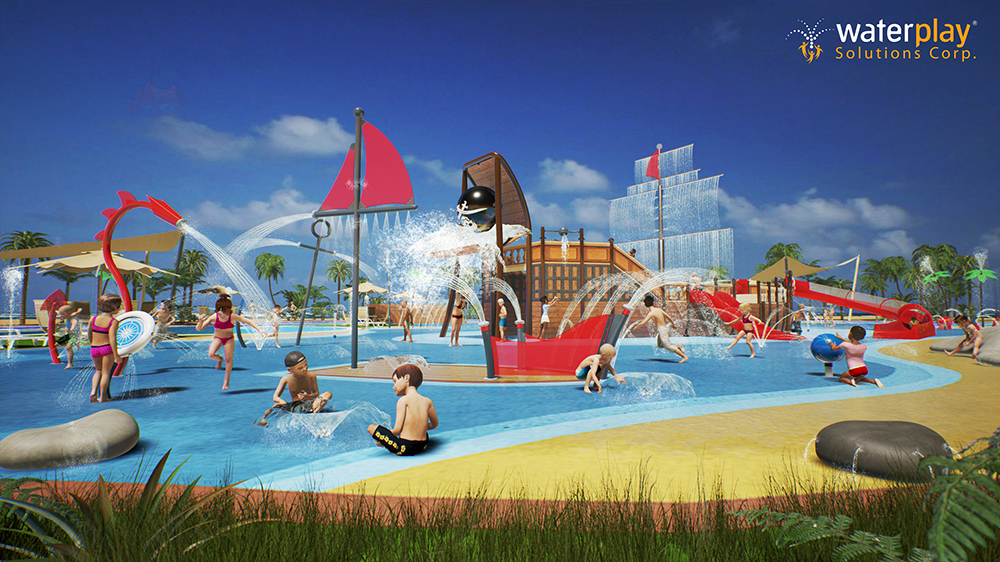 (click to download high-res image)
About Waterplay
Waterplay is committed to making the world a better place by offering innovative aquatic play solutions to the global community. Waterplay's full suite of products include freestanding aquatic play solutions designed to splash and spray, activity towers, architecturally-inspired urban water features, and water management solutions. A great addition to aquatic facilities, community spaces, holiday parks, hotels and resorts, housing developments, water parks, and attraction facilities—visit www.waterplay.com to learn more and join our movement to connect the world through play.
# # #
For more information, please contact:
Shanley Hutchinson
Marketing & Communications Manager
+1 (250) 712.3393 extension 109
Shanley.hutchinson@waterplay.com
www.waterplay.com