Waterplay Announces New Corporate Brand Identity
Waterplay Solutions, a global leader in aquatic play solutions, launches new corporate brand identity with the tag line "Splash-Splash — We Play with Water!"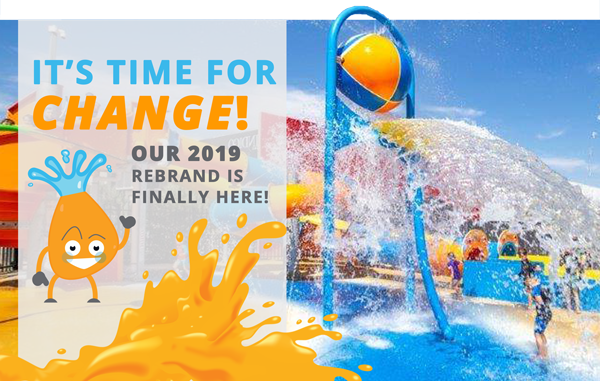 Posted by waterplayAdmin on March 31, 2019
Kelowna, Canada, April 1, 2019 ― As part of the Company's continuous growth and evolution, Waterplay is excited to announce the release of their new corporate brand identity, logo and mascot.
As an innovator of recreation since 1987, Waterplay has not only been recognized for offering superior quality products and customer service but has also played an instrumental role in pushing the aquatic industry to new levels.
 "With the opening of our new corporate headquarters, we felt it was time to up-our-game and re-invigorate Waterplay's corporate identity," says Waterplay Creative Manager Shanley Hutchinson. "Our new brand identity includes the relatable slogan "Splash-Splash — We Play with Water!" — which perfectly captures the essence of our corporate values, purpose, goals, and personality."
The new brand comes complete with a sweet looking logo that includes water bubbles and a splash-crown over the "T" for added fun. Also, as an innovative take on the traditional blue water splash, "orange-juice inspired" water splashes can be found throughout Waterplay's marketing and sales collateral.
Lisa Neilson, VP, Corporate Sales adds, "Over the years, Waterplay has successfully developed a strong brand presence within the aquatics industry and now we are looking to take things a step further — a strict new policy will be enforced whereby all staff and dealers will be required to wear Waterplay-branded clothing during business hours and when representing Waterplay externally."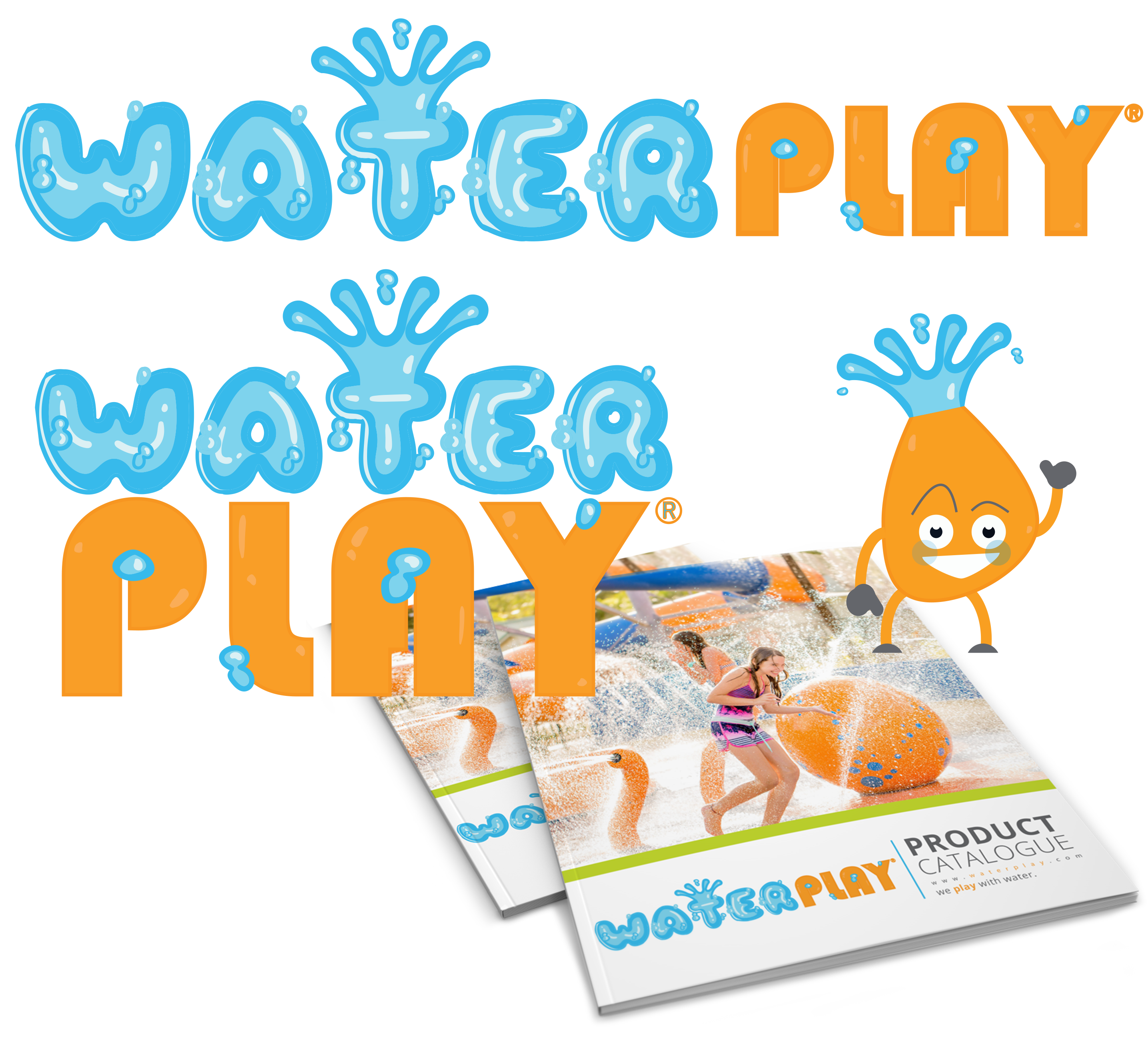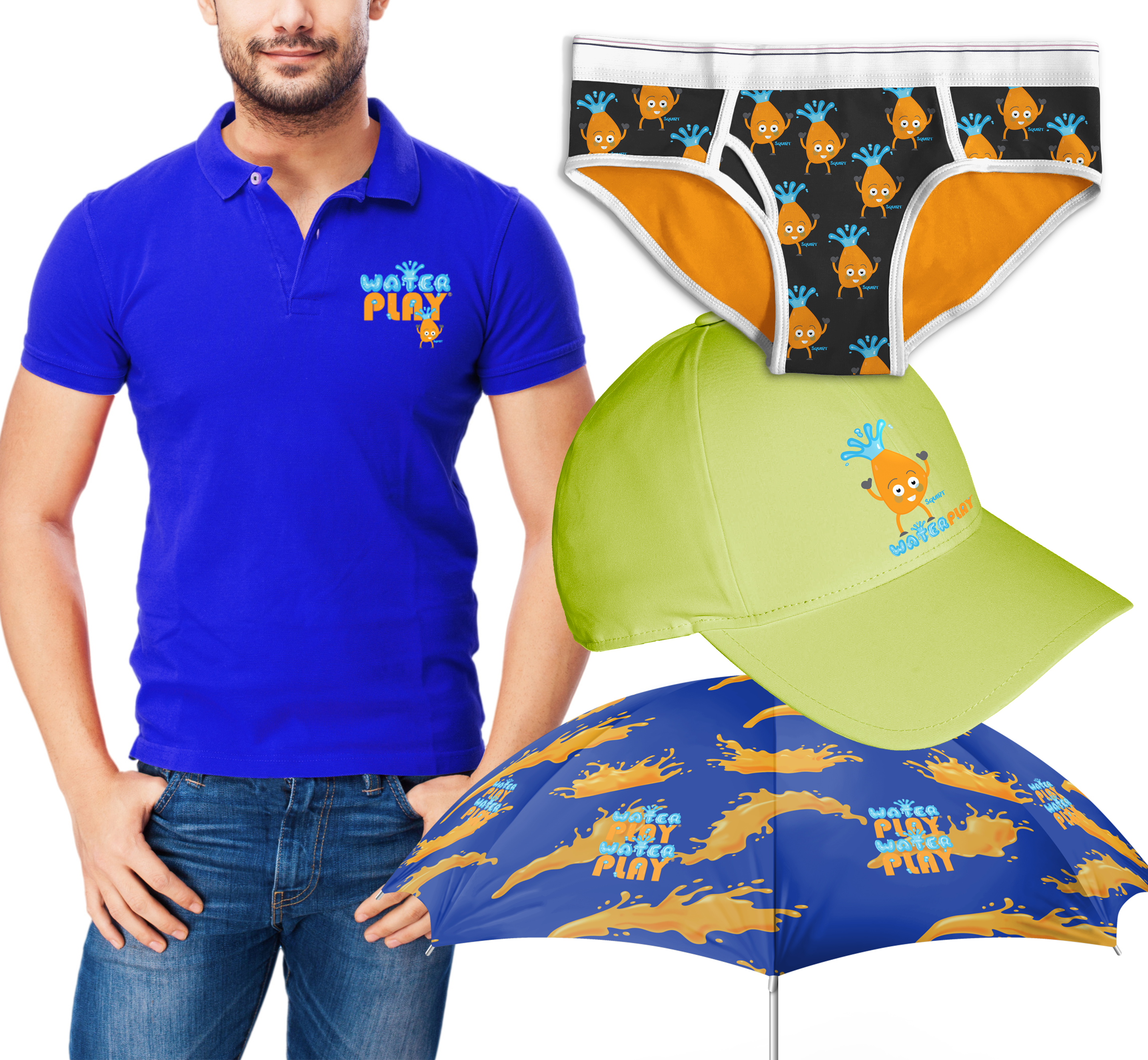 Waterplay's exciting new corporate swag includes hats, shirts, umbrellas and the ground-breaking addition of "Waterplay briefs", which showcases their curious mascot "Squirt" — a good-looking fella who likes to explore and discover new adventures.
As an added bonus, "Waterplay briefs" double as a bathing suit and are reversible!
Click Here to view all of Waterplay's exciting new brand items!
About Waterplay
Waterplay is committed to making the world a better place by offering innovative aquatic play solutions and April Fool's Day shenanigans to the global community. Waterplay's full suite of products includes freestanding aquatic play solutions designed to splash and spray, activity towers, architecturally-inspired urban water features, and water management solutions. A great addition to aquatic facilities, community spaces, holiday parks, hotels and resorts, housing developments, water parks, and attraction facilities — visit www.waterplay.com to learn more and join our movement to connect the world through play.