Waterplay Announces New Business Development Manager
Posted by waterplayAdmin on June 4, 2015
Kelowna, Canada—June 4, 2015—Waterplay® Solutions is happy to announce Ryan McDowell as the organization's business development manager. In this role, McDowell is responsible for further developing Waterplay's North American market position and strengthening the external sales channel.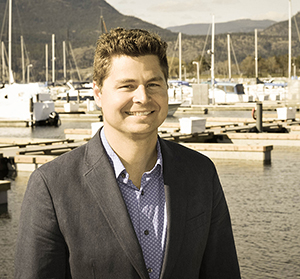 Prior to his new appointment, McDowell has spent the last six years with Waterplay in the role of territory development manager. With a keen focus on supporting and developing Waterplay's outside sales team and fostering relationships with key engineers, designers, contractors, municipalities, and community groups across North America, McDowell has solidified his position in the aquatic industry as a strategic thinker who is committed to enhancing public spaces through aquatic play. McDowell continues to focus on collaborating with Waterplay's distribution network, while also developing traditional and non-traditional market segments.
"Ryan brings a wealth of industry knowledge to the role of business development manager," says Mike Wright, Waterplay's director of sales. "His ability to nurture strong, lasting partnerships made him an ideal candidate to carry Waterplay's message forward to the North American market and we're excited about the future. He demonstrates a very strong passion for enriching communities through play, this, combined with his talent, make him someone we're very proud to have represent the company in this capacity."
In addition to his expertise in the aquatic play community, McDowell is an avid crusader for the Living Future Institute, an organization dedicated to inspiring a global audience about the need for a more sustainable future. Waterplay is delighted to see McDowell succeed in his new position.
About Waterplay
Waterplay® Solutions is a provider of premium aquatic recreation features for indoor and outdoor aquatic play spaces world-wide. Located in Kelowna, Canada, Waterplay's full suite of products include play features designed to splash and spray, slide activity centres, full-scale waterslides, and architecturally-inspired urban water features designed to turn any space into water wonderland. A great addition to aquatic facilities, community and commercial spaces, holiday parks, hotels and resorts, water parks, and attraction facilities looking to increase attendance through play—visit www.waterplay.com to learn more.

# # #
For more information, please contact:
Shanley Hutchinson
Marketing & Communications Manager
+1 (250) 712.3393 extension 109
shanley.hutchinson@waterplay.com
www.waterplay.com