Waterplay's Global Dealer Network Meets Growing Demand for Aquatic Play
Posted by waterplayAdmin on November 21, 2016
Waterplay® Solutions Corp. celebrates international sales growth with distribution partners ParkEquip Play Solutions and Playworld Midstates.
Kelowna, Canada—November 8, 2016—Waterplay® Solutions gave special recognition last month to distribution partners bringing new aquatic play services to the global community. As part of its 2nd annual Global Dealer Conference, Waterplay awarded their industry partners for outstanding sales and marketing achievements made this year.
Australia-based ParkEquip earned Waterplay's Dealer of the Year Award achieving the highest revenue attainment over the past year. The company has driven exceptional growth in both splash pad and aquatic play attractions across the country's east coast. Working extensively with municipalities and holiday parks, they've met a growing demand for fun, interactive aquatic play amenities tailored to the visitor experience. ParkEquip is unique in offering a full service and support model to assist their clients with installation and operational needs.
New to the Waterplay team, Playworld Midstates was recognized with the President's Award for adding aquatic play solutions to their existing playground and recreation services across the Midwestern United States. Since partnering with Waterplay in 2015 the Indiana, Ohio and Michigan-based company has developed in-house expertise and training to deliver successful aquatic projects with a strong focus on accessible and inclusive play.
Receiving honorable mentions were Canadian companies Openspace Solutions, Tessier Récréo-Parc and PoolBoy Inc. for exceptional leadership in developing splash pad projects throughout their territories. 
Waterplay is excited to celebrate these outstanding achievements and looks forward to continued growth with its dealer network in 2017 spreading the joy of water to communities across the globe.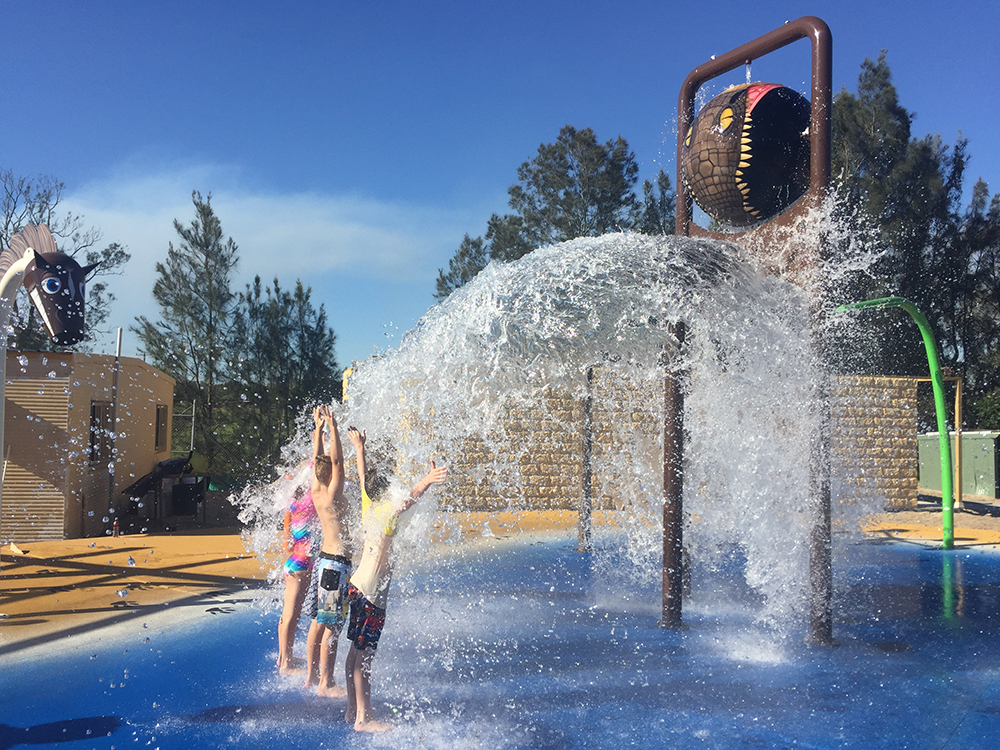 Photo: ParkEquip's splash pad at Oakvale Farm & Fauna World, NSW, Australia. 
About Waterplay
Waterplay is committed to making the world a better place by offering innovative aquatic play solutions to the global community. Waterplay's full suite of products include freestanding aquatic play solutions designed to splash and spray, activity towers, architecturally-inspired urban water features, and water management solutions. A great addition to aquatic facilities, community spaces, holiday parks, hotels and resorts, housing developments, water parks, and attraction facilities—visit www.waterplay.com to learn more and join our movement to connect the world through play.
# # #
For more information, please contact:
Shanley Hutchinson
Marketing & Communications Manager
+1 (250) 712.3393 extension 109
Shanley.hutchinson@waterplay.com
www.waterplay.com