Park Essentials
With Waterplay's Park Essentials™ amenity offerings, your splash pad becomes a complete space where parkgoers have everything they need to relax, play, and spend the whole day. 
Self-cleaning toilets and change room facilities
Functional shade solutions

Imaginative stools and benches
Durable splash pad surfacing
Self-cleaning toilets and change room facilities by Urben Blu


The smartest toilet around. Seriously!
Urben Blu toilet and change room facilities are ready to install and feature automatic cleaning mechanisms that reduce ongoing maintenance costs. Built with programmable safety features and vandal-resistant materials, Urben Blu toilet and change rooms are easily customizable to suit the needs of your community for a safer and cleaner washroom solution.

 A simple washroom facility for splash pads, public pathways and parks, sports complexes and city centres.
Programmable access hours
Programmable self-cleaning floor
Toilet bowl disinfection after each user

Vandal-resistant materials and design
Graffiti-resistant finishings
Wifi connection available
Contact us today to learn more about Urben Blu.
---
Shade Sails

Canada
Slip, slop, slap… and take cover.
Beautifully constructed shade sails by TensArch provide ultra necessary protection from the sun's harmful rays with a beautiful architectural look.  Customizable to suit your project layout and colours that blend into or pop off the surrounding space. If keeping parkgoers happy is a goal of your next project, then don't forget the shade.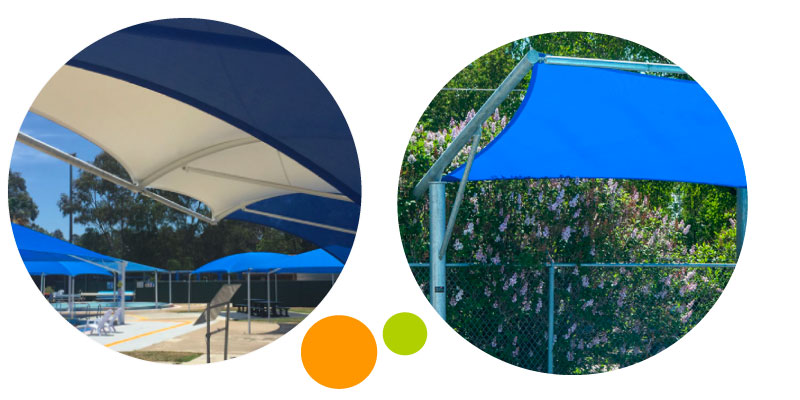 Optimum UV protection
Customizable solutions
Cantilever, framed or free-span options

UV stabilized materials and durable construction
10-15 year UV warranty
Learn more about Shade Sails Canada 
---
Gatherings

by Waterplay


Seating doesn't have to be passive… it can also be creative and playful!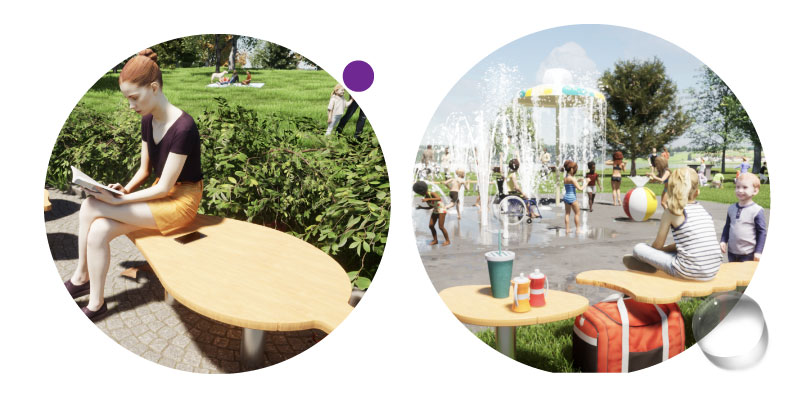 Gatherings by Waterplay reimagines seating with natural shapes and materials that give a sense of life and inventiveness to the space. Parkgoers can perch on a floating leaf shape while catching up with their friends and family, or kick back on a seashell while taking in park life.
Inspiring seating shapes
Durable natural materials
Strong construction for active and playful sitters
---
Splash Pad Surfacing by

No Fault 

 
Splash pad surfacing pulls double duty by bringing colour and theming to your play space while providing a textured play deck. While the preferred method of splash pad surfacing is always brushed concrete due to the natural slip resistance of concrete, the durability, and the ease of maintenance, splash pad surfacing can be used when additional theming is needed to make an impact!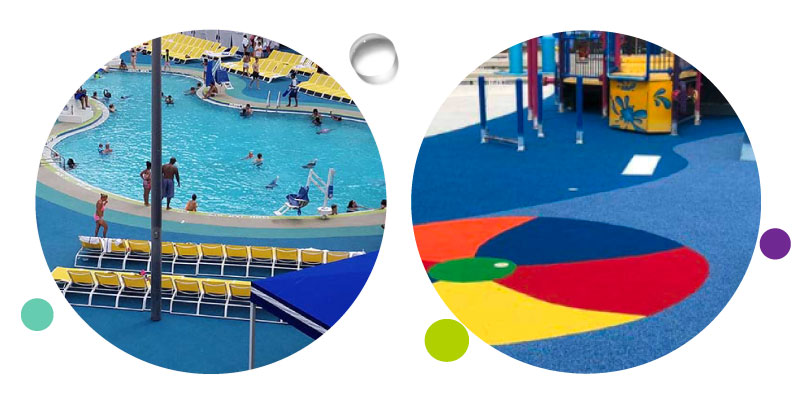 Basic theming available
Slip-resistant, textured surface
For use in both indoor and outdoor aquatic spaces

 
Learn more about No Fault splash pad surfacing.
---
Download Park Essential Brochure