The Kaleidoscope Collection

A toy box of splashes,

bursting with colour!
Irresistible colours, shapes and patterns stimulate creativity and joy, while water textures from soft to gushing create hands-on discovery for every age and ability. Saturated with fun, Kaleidoscope ignites childlike wonder in us all.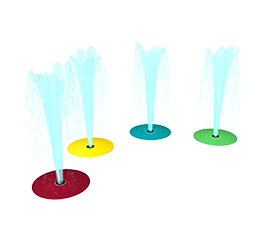 Polka Dot Spray
Cover the dots for a splashy surprise! The Polka Dot Spray has four colourful, flush to grade spray plates that create a whimsical path of play in any space. Perfect for little waterplayers and curious minds!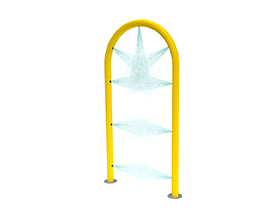 Archie
Water sprays from all directions as waterplayers pass through Archie's tall loop. Pair with other arches and soakers for an action packed adventure.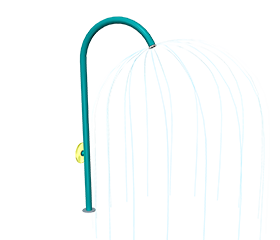 Candy Cane
Catch your friends in the Candy Cane spray! Twist the playful AquaLume™ handle to increase or decrease water flow for a pulsating water effect that will captivate those in and around it.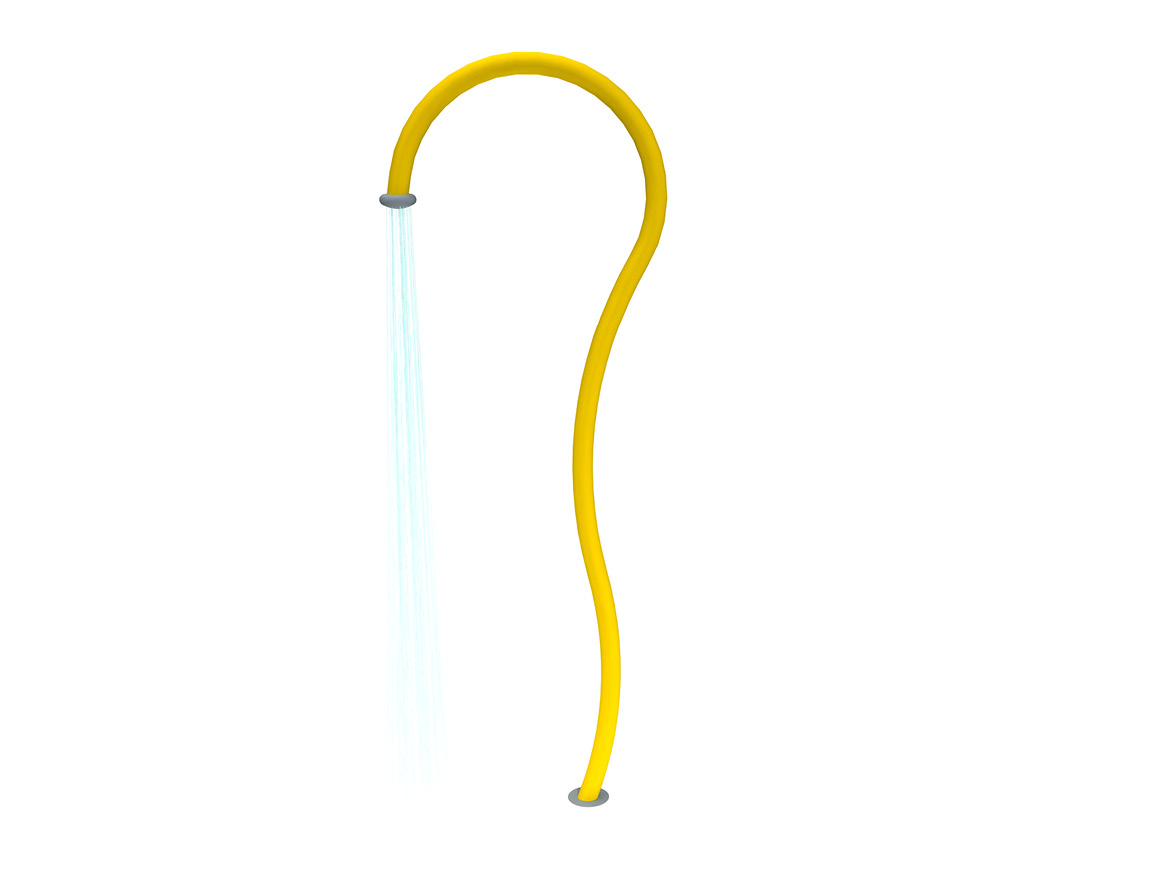 Curvy Cane
Curvy Cane showers water onto those below, creating an invigorating water effect. Pair with arches and soakers from the Kaleidoscope Collection to create excitement on the aquatic play pad.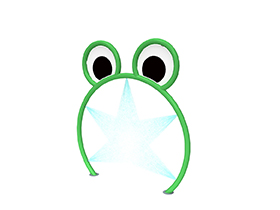 Froggie-O
Froggie-O is a fan favourite with multiple nozzles spraying waterplayers in all directions as they run through the arch. Stopping in the middle to enjoy the spray is always encouraged!