Waterplay to Present at 2018 Play Conference
Posted by admin on March 26, 2018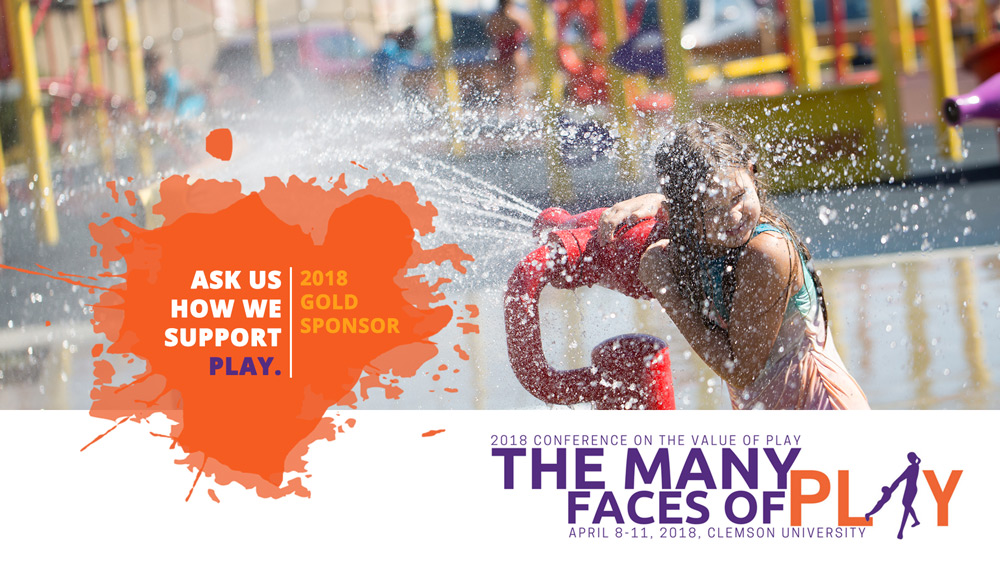 Kelowna, Canada—March 26, 2018— Waterplay®Solutions is excited to join leading play researchers in America for the 2018 Conference on the Value of Play. As a conference presenter and Gold Sponsor, Waterplay is honoured to support this high-profile initiative to build awareness on the critical value of play to all lives.  
Joining thought leaders from multiple industry sectors, Waterplay Business Development Manager, Melinda Pearson, will be presenting 'Inclusive Design for the Aquatic Splash Pad.' Drawing on over 20 years' experience in the aquatics industry, Pearson will guide participants through key design considerations in creating rewarding water play experiences for community members of all ages and abilities. The session will be eligible for CEU and Landscape Architect (LA) CES credits. 
The conference takes place April 8-11 at Clemson University in South Carolina and is led by the US Play Coalition, an association that aims to promote the value of play for people of all ages in response to societal trends of declining play opportunities. The Coalition advocates for play in combating obesity, promoting healthy physical activity, childhood development and community wellbeing.
Waterplay is excited to participate in the conference and shares in its commitment to fostering positive play experiences for communities across America and worldwide.
About Waterplay
With over 30 years of industry experience, Waterplay is committed to making the world a better place by offering innovative aquatic play solutions to the global community. Waterplay's full suite of products include freestanding aquatic play solutions designed to splash and spray, activity towers, architecturally-inspired urban features and water management solutions. A great addition to aquatic facilities, community spaces, holiday parks, hotels and resorts, housing developments, water parks and attraction facilities—visit www.waterplay.com to learn more and join our movement to connect the world through play.

# # #
For more information, please contact:
Shanley Hutchinson 
Creative Manager 
+1 (250) 712.3393 extension 109
Shanley.hutchinson@waterplay.com 
www.waterplay.com
To learn more about the US Play Coalition and annual Play Conference, visit: 
usplaycoalition.org/the-play-conference-2018