Waterplay expands U.S. team with the addition of Sean Hare
Waterplay® Solutions Corp. expands team and U.S. growth with new Direct Sales and Territory Development Manager.   
Posted by waterplayAdmin on January 30, 2018
Kelowna, Canada—January 30, 2018 Waterplay Solutions Corp., worldwide provider of aquatic play solutions, is excited to welcome Sean Hare as a National Direct Sales and Territory Development Manager. In this hybrid role Hare will support Waterplay's relationships with the design and construction community while also working with key aquatic markets in the United States.
Hare joins Waterplay with 20 years of experience in the aquatic recreation industry. With a business background operating multiple commercial swimming pool companies, Hare brings a detailed knowledge of aquatic facility construction and management. Working closely with key stakeholders—from designers and architects to municipalities and end users—Hare has helped reinvent aquatic facilities, shape communities and enrich visitor experiences. Combined with his expertise in splash pad applications and former role as National Sales Director for Empex Watertoys, Hare's work exemplifies an ongoing and evolving commitment to aquatic play innovation.
"I'm honored to be working with Waterplay towards its goals in national and regional project development," Hare says. "Bringing enjoyment to children through aquatics has been my life's passion. Joining the Waterplay team is a natural fit given our shared commitment to developing healthy, happy communities."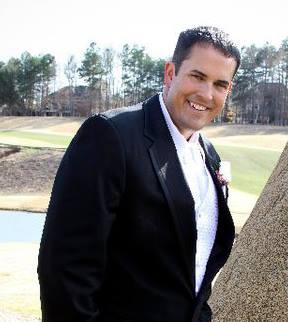 Hare's role represents Waterplay's continued expansion of its U.S. sales team. "We're very excited to welcome Sean to the team, leveraging his wealth of expertise to help deliver exceptional water play spaces for communities and partners across the country" says Mike Wright, Director of Sales for Waterplay.
Hare is an active member of the Association of Pool and Spa Professionals (APSP) Wave committee, a certified National Swimming Pool Foundation (NSPF) Instructor and has presented educational seminars for the Community Associations Institute (CAI) in Texas, North Carolina and South Carolina. 
About Waterplay
Waterplay is committed to making the world a better place by offering innovative aquatic play solutions to the global community. Waterplay's full suite of products include freestanding aquatic play features designed to splash and spray, modular activity towers that create limitless fun from the ground up and industry-leading water management solutions. A great addition to aquatic facilities, community spaces, holiday parks, hotels and resorts, housing developments, water parks, and attractions—visit www.waterplay.com to learn more and join our movement to connect the world through play.
# # #
For more information, please contact:
Shanley Hutchinson
Creative Manager
+1 (250) 712.3393 extension 109
Shanley.hutchinson@waterplay.com
www.waterplay.com