Ground Sprays
Complete your design with different spray effects, create a design using only ground sprays, or combine them with Glow Effects and Luminaries for a multi-functional space. Ground sprays are an essential part of every design.
Luminary Spray
Create a light show that doubles as a play space with RGB Luminary Sprays! Compatible with a variety of nozzle types.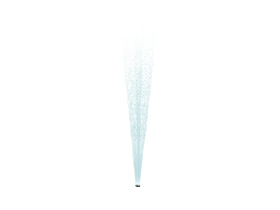 Misty Mountain
This ultra low flow nozzle creates a refreshing misting spray effect that tickles the senses.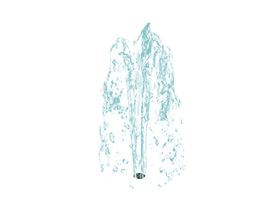 Monster 5
The Monster 5 Ground Spray creates a gentle, bubbling spray effect - - perfect for tactile stimulation and discovery zones.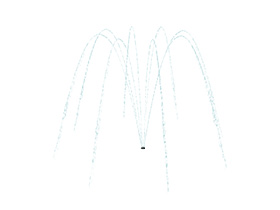 Mop Top
Ready to make a big impact, the Mop Top is an adjustable ground spray that sends water up and out in all directions.
playPHASE Foot Activator
It all starts with a touch of a foot! This activator is on the
ground for hands-free activation. With a low profile, this
activator is perfect for small spaces and encourages users to
consider space and place by bringing activity to the ground.