The Cirque Collection
Full of magic and michief, the Cirque product collection is designed for collaborative fun. Push, spin, plug, and take aim. This troupe of whimsical, looping play features delights waterplayers with a spectacular water show! Click here to view the Cirque brochure.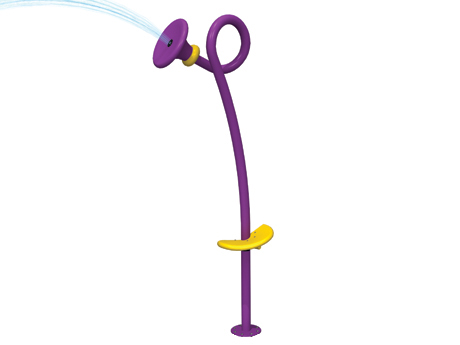 Aqua-Batic
Spin the Aqua-Batic's handle and rotate water spray 360° for a truly acrobatic splash effect. A perfect addition for high action play spaces.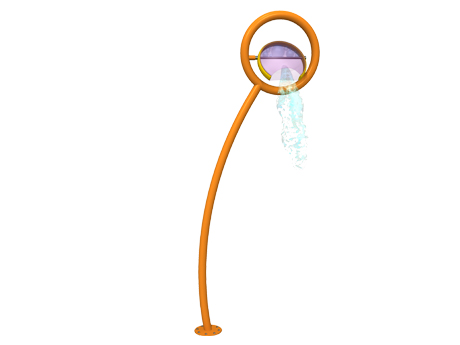 Aqua-Drop
Watch as the Aqua-Drop's translucent bucket fills with water and then dumps a spectacular splash on waterplayers below. An exciting crowd favourite!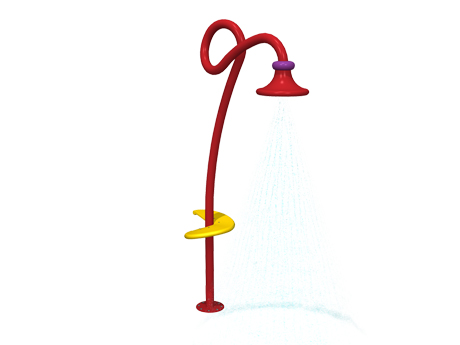 Aqua-Knot
Spin the Aquat-Knot's handle to rotate its shower 360° and onto nearby waterplayers! The fun and
whimsical design of the Aqua-Knot is sure to create lots of excitement!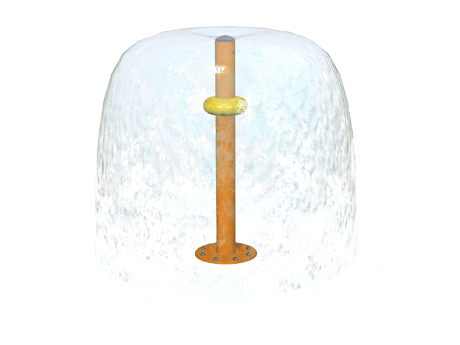 Baton
Run your fingers through or huddle under the Baton's flowing water curtain. The Baton features a unique laminar spray effect that encourages inventive play.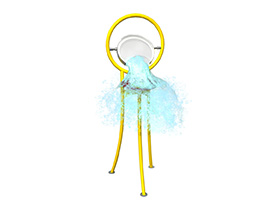 Big Top Soaker
Gather 'round as the Big Top Soaker fills and then dumps 30 gallons (113 litres) of water on those below. The translucent bucket reveals rising water to build anticipation.