Revitalizations made easy peezy, SPLASH PAD squeezy!
Waterplay has teamed up with Life Floor to offer the ultimate splash pad experience, from bottom to top!
Cushy surfacing that allows Waterplayers to hop, crawl and roll on the splash pad surface, Life Floor tiles bring vibrancy to every splash pad design. If you're looking to revitalize an aging aquatic space or make a bigger design impact in a recent or new splash pad installation—Waterplay + Life Floor has you covered.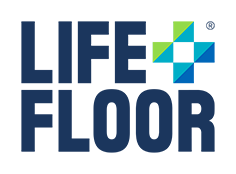 Life Floor Aquatic Surfacing
Easy to install right at the beginning of your project or at any point throughout your project lifecycle, Life Floor tiles add instant vibrancy to your splash pad.
Enhances playful theming and storytelling
Empowers free, uninhibited, full-body play: hop, crawl, roll or scooch
Encourages creative play both visually and physically
NSF / ANSI / CAN 50 certified
Check out this before and after: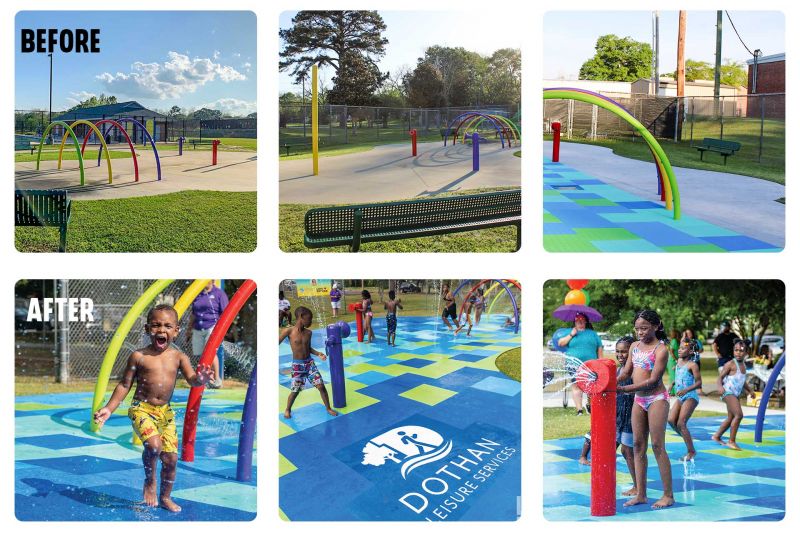 PROJECT:


Andrew Belle Splash Pad, Dothan, Alabama, USA
Waterplay playPHASE Splash Pad Features
Ever thought of adding a couple of new features or changing out one or two? Changing out aquatic play equipment doesn't have to break up the concrete. Waterplay splash pad features are designed using playPHASE™, an attach and detach anchoring system, which means that they're easy on and easy off of an existing anchor base. Perfect for phasing installations, maintenance, AND REVITALIZATIONS.
Water Management
You know so much more now since you initially installed your splash pad. What seemed like an unnecessary cost upfront now makes SO much sense. Upgrade your controller and manifolds and let them do the work for you. These water management powerhouses allow your maintenance teams to set it, and (except for regular maintenance) forget it!
Add a few activators to sequence and save water too! Kids love turning the water on and your local water conservation cheerleaders can't wait to shake their environmentally-friendly pom-poms for your cause!
Basic & smartPLAY (WiFi-capable) controllers
6, 9, 12, 15 and 18 valve manifolds
Touch button and action triggered activators
gggg