ACTIVITY TOWERS
Waterplay's Activity Towers are multi-level aquatic play structures that provide captivating visitor experiences for tots to teens! Perfect for any facility type or environment, Activity Towers adapt to fit any space and can be phased and refreshed over time for enduring play value.
INCREASE ATTENDANCE WITH CONTINUOUS PLAY.
Interactive, easy-to-reach play elements create limitless fun on all levels, from the base of the tower to sky high soakers. 
cannons and tipping buckets
in-panel splashers and sprays
cascading waterfalls
playful water nooks
BIG splashes! Build anticipation with the Tower Soaker's giant splash, or double the play value with the Sky Soaker! Its translucent, shade-casting canopy creates spectacular light and water effects on the tower before tumbling down below!
Slides. Twists, dips, tunnels and chutes! Waterplay Activity Towers offer dynamic slide adventures for young tots and thrill seekers alike. 

ROOM FOR

EVERYONE

TO PLAY. 
Your guests want more space to play?
Give them more room!
Did you know Waterplay's actual deck sizes (not including stairs or slides) can accommodate the largest number of waterplayers?! Each spacious platform gives waterplayers room to explore, interact and collaborate!
Inclusive design. With play elements designed for all ages and abilities, spacious play surfaces and strategic elevation changes that inspire uninhibited play, the Activity Tower is truly inclusive. ADA accessible and ASTM compliant.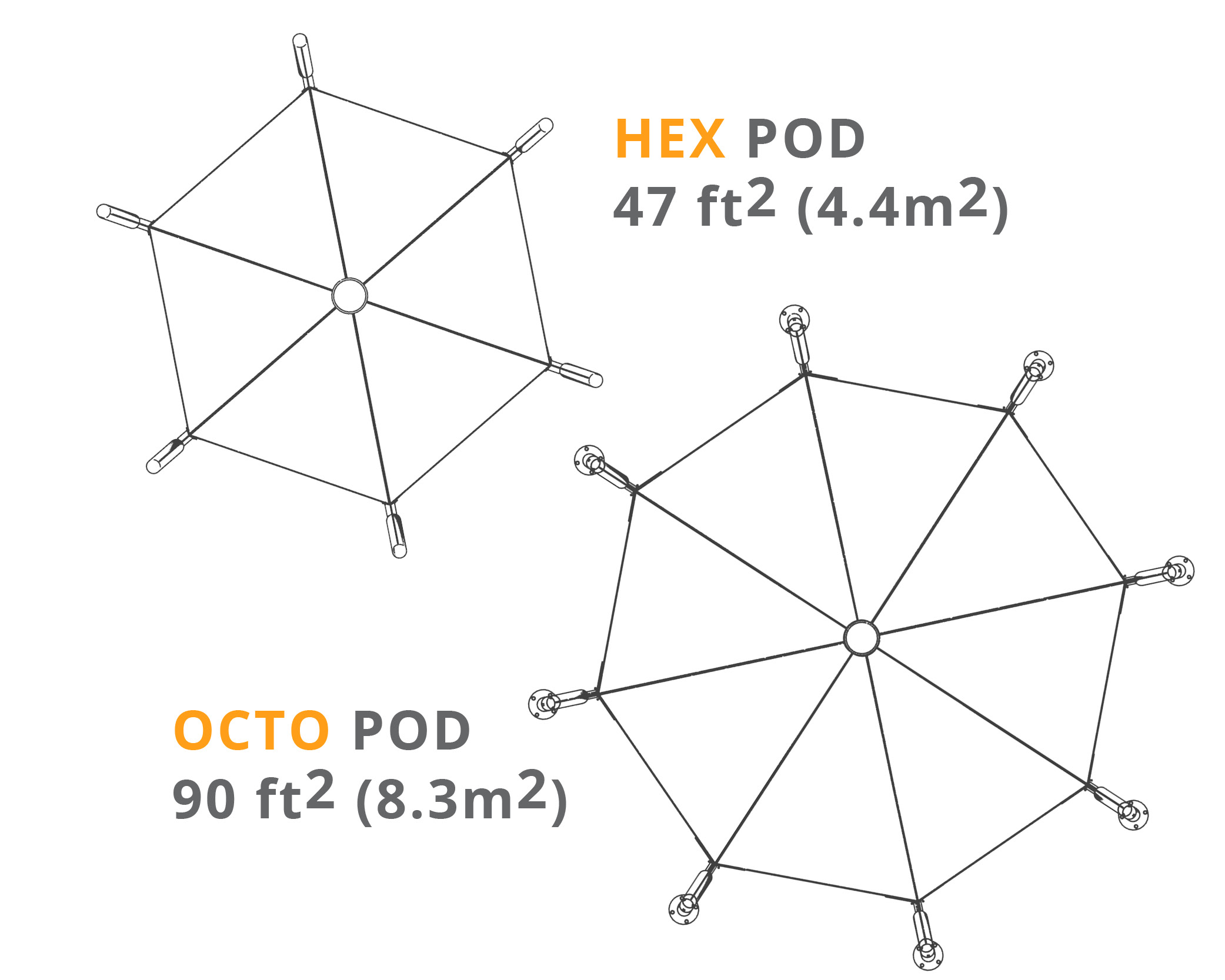 ENSURE GUEST SAFETY THROUGH INTELLIGENT DESIGN.
Sightlines. Large, translucent panels, strategic elevation transitions and heights promote safe play, with clear sightlines for an environment that nurtures confident exploration. 
Elevations. Carefully considered elevation changes promote safe play so Waterplayers can confidently take their experiences to new heights.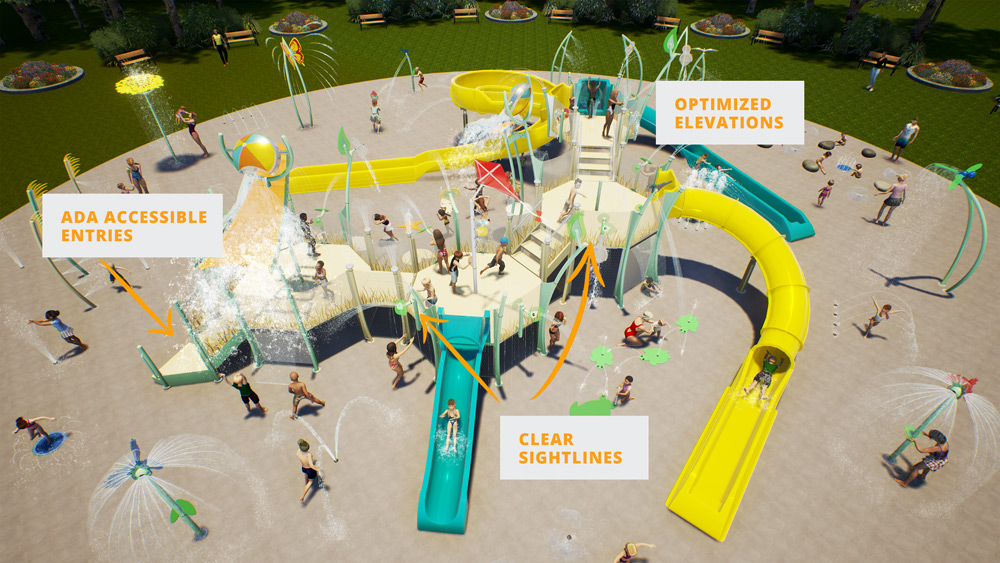 ANY SPACE, OR PROJECT STAGE.
Reinvent your facility, without the hassle!
Your project will go through many phases in its lifecycle. The playPHASE™ and playCONNECT™ removable feature mounting systems make it easier than ever to install, maintain, expand and retrofit your play space. 
System benefits include:
reduced installation costs
accelerated renovations
(no need for facility closure or tear down)
endless opportunity to reinvent your space!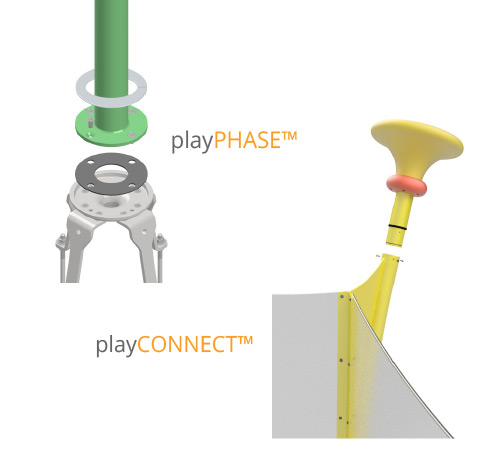 Work with Waterplay to create a stunning attraction unique to your play space.
Contact our team to get started, or download the Activity Towers brochure here to learn more!