Ground Sprays
Complete your design with different spray effects, create a design using only ground sprays, or combine them with Glow Effects and Luminaries for a multi-functional space. Ground sprays are an essential part of every design.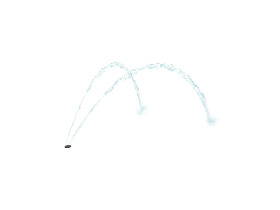 Split Spurt
This angled ground spray features two streams of water, creating a tunnel and encouraging Waterplayers to consider spatial awareness.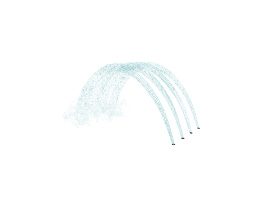 Spray Tunnel 4
Four times the fun! The Spray Tunnel 4 has an adjustable nozzle that can be set to spray upright for a wall of water or at an angle to create a water tunnel.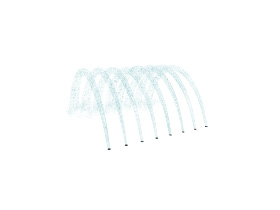 Spray Tunnel 8
Eight times the fun! The Spray Tunnel 8 features an angled nozzle for those looking for a water tunnel or upright spray to create a wall of water. Compatible with a variety of nozzle types.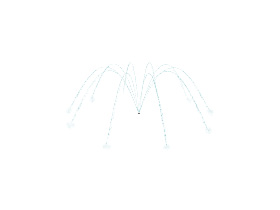 Starlet Spray
The Starlet Spray's 10 water streams extend out like a star, creating a stunning water effect, a great addition to any aquatic play pad.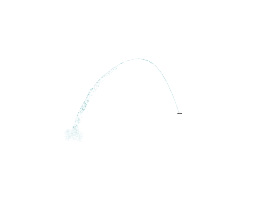 Steady Stream
The Steady Stream is an adjustable ground spray that shoots a single arching stream of water.
---
Looking to Start a Project?
Work with us! Let our highly skilled team of aquatic play experts seamlessly guide you through the process of planning, designing and installing your very own community splash pad or spray park. We're here to help you every step of the way - let's get started on your project!
Fill out our form or email us at: info@waterplay.com