Ground Sprays
Complete your design with different spray effects, create a design using only ground sprays, or combine them with Glow Effects and Luminaries for a multi-functional space. Ground sprays are an essential part of every design.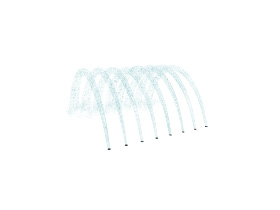 Spray Tunnel 8
Eight times the fun! The Spray Tunnel 8 features an angled nozzle for those looking for a water tunnel or upright spray to create a wall of water. Compatible with a variety of nozzle types.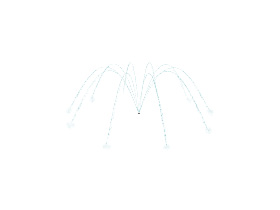 Starlet Spray
The Starlet Spray's 10 water streams extend out like a star, creating a stunning water effect, a great addition to any aquatic play pad.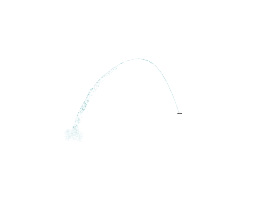 Steady Stream
The Steady Stream is an adjustable ground spray that shoots a single arching stream of water.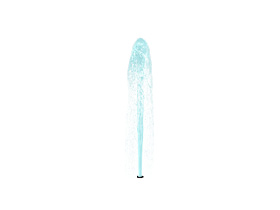 Straight Up
Waterplayers will be showered by the column of water created by the Straight Up ground spray. A great addition to any play zone, this ground spray reaches up to five feet (1.5 m) in height.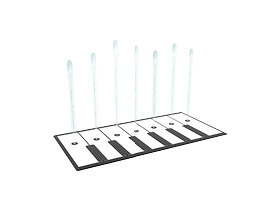 Tappin' Tunes
Create a splashy masterpiece and cover the nozzles of the Tappin' Tunes to send the spray higher!