Ground Sprays
Complete your design with different spray effects, create a design using only ground sprays, or combine them with Glow Effects and Luminaries for a multi-functional space. Ground sprays are an essential part of every design.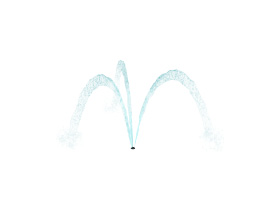 Buttercup
The Buttercup sprays three thin streams of soft water to about 24" before cascading downwards. A gentle, multi-directional, angled spray effect.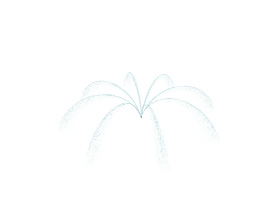 Charlotte's Web
Charlotte's Web creates a wide-spread, circular pattern reminiscent of a spider shooting it's web - - perfect for imaginative play spaces.
Confetti Spray
The Confetti Spray is cause for celebration with eight large streams encircling eight smaller streams, this small ground spray shoots into the air like a burst of confetti.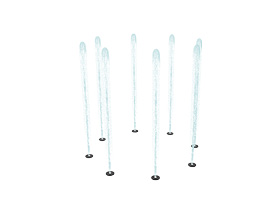 Doughnut
Create a water fortress with the Doughnut - - an exciting circular cluster of ground sprays. Compatible with a variety of nozzle types.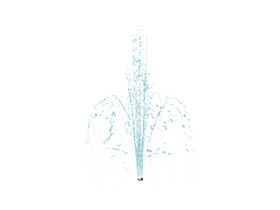 Fountain Mountain
Excite your senses and make an impact with the Fountain Mountain! An impressive ground spray with a dynamic spray pattern.