The Grasslands Collection
Tall blades of grass, whimsical wildflowers, smooth stones, and friendly creatures, the Grasslands Collection brings the wonder and beauty of nature to the play pad.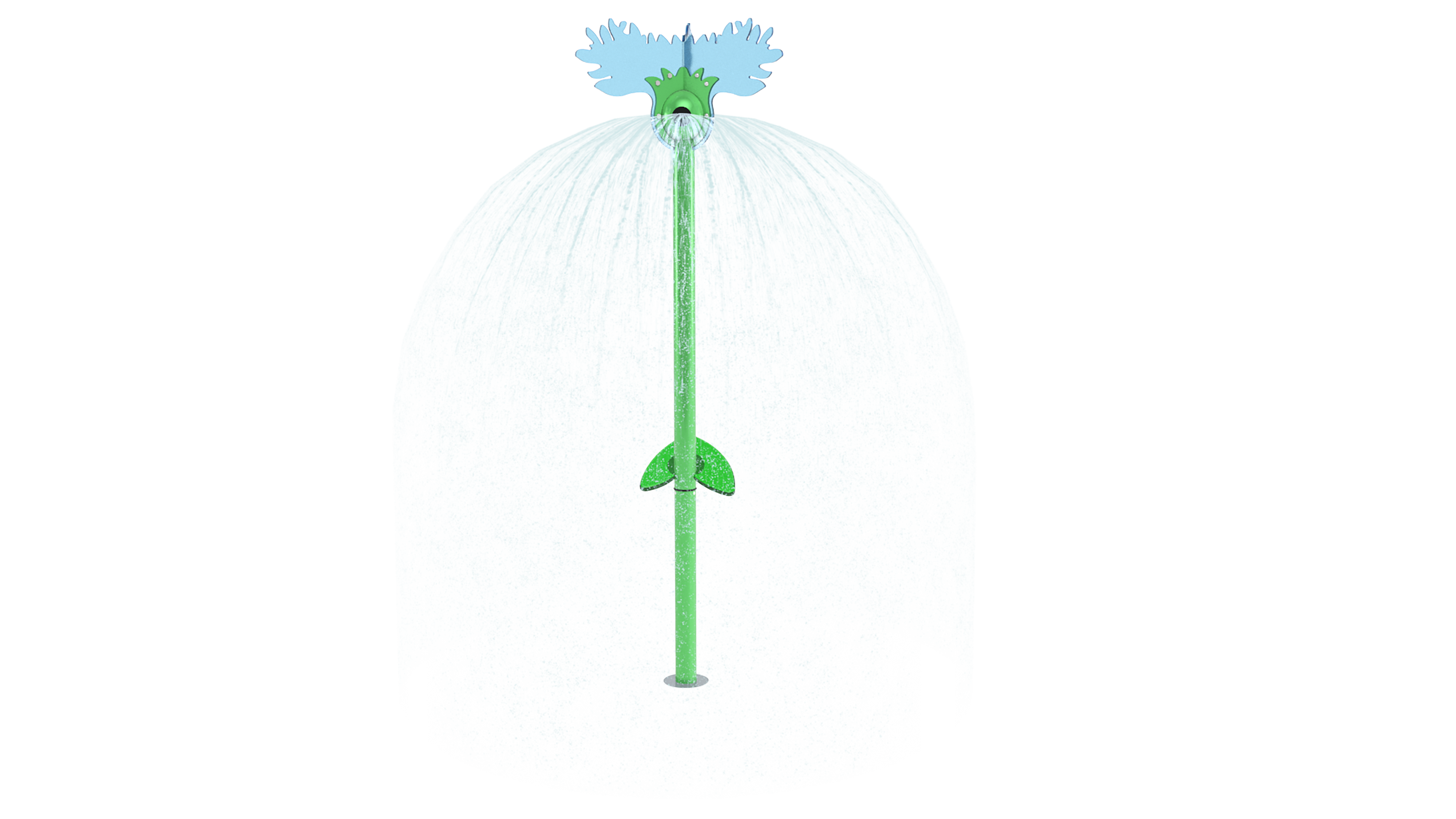 Blue Bottle
Use Blue Bottle's leaf shaped handle to spin the spraying flower around and around! The
Blue Bottle is a great way to add interactivity to your play space design.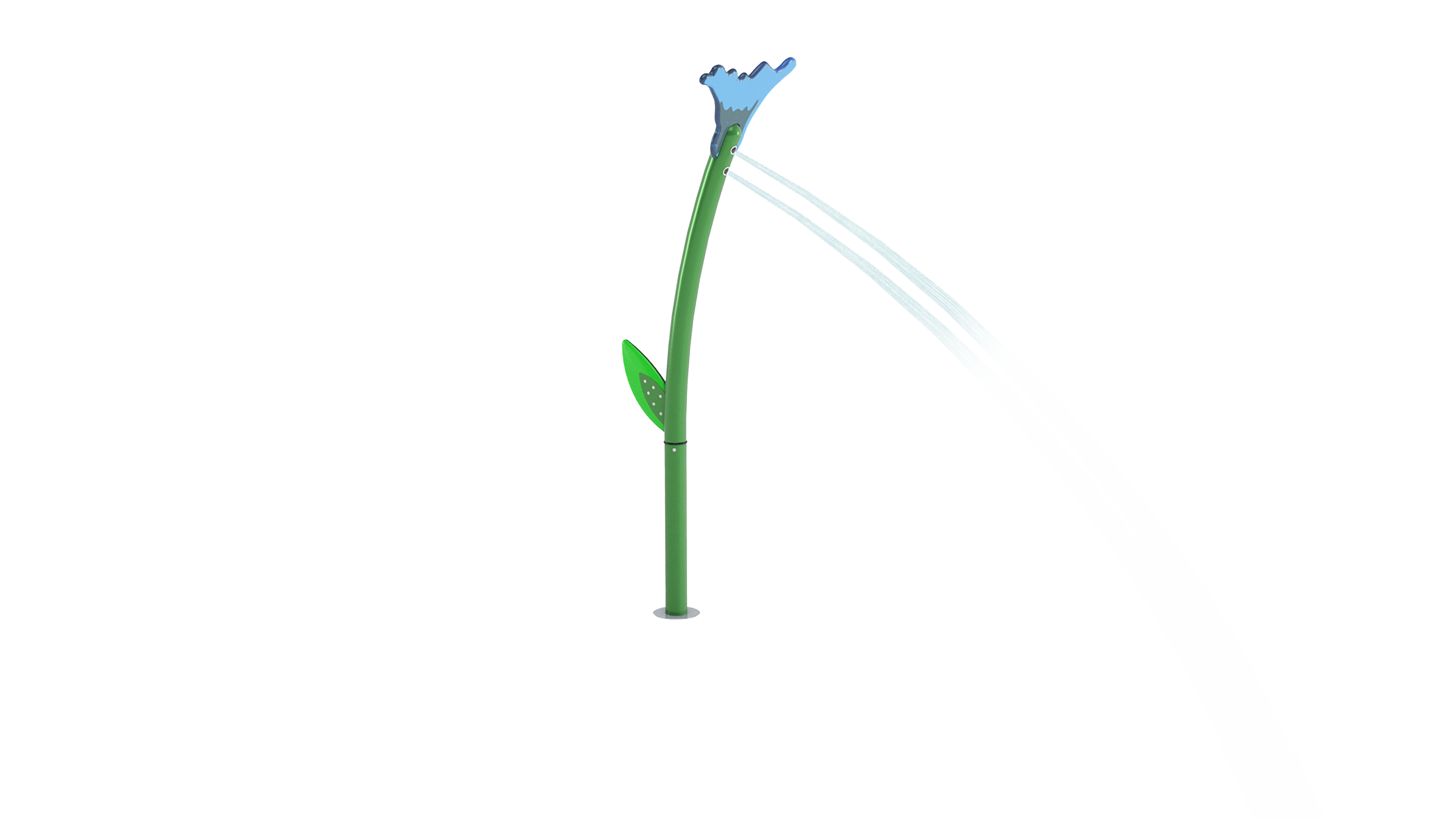 Bottle Bud
Waterplayers use Bottle Bud's leaf shaped handle to spin the spraying flower, controlling what (or who!) it sprays. This feature rotates 360° and sprays 120°.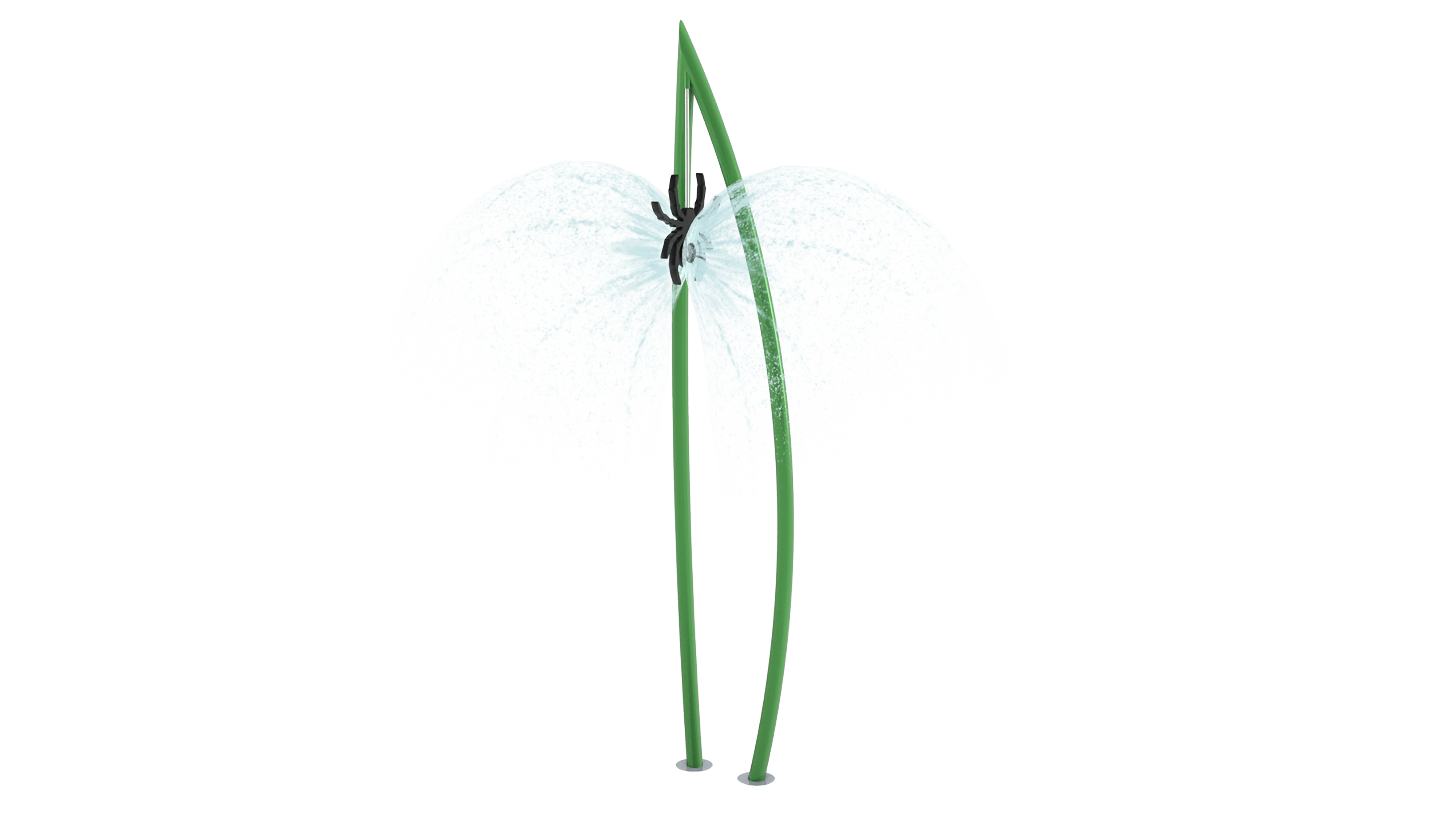 Charlotte
As she dangles in the air, Charlotte weaves a spectacular web of water, spraying from both sides of her body.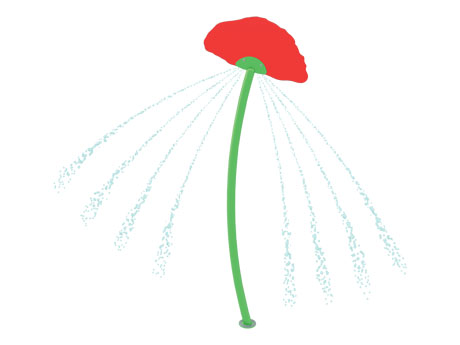 Corn Poppy
The curved stem of the Corn Poppy makes it appear as if gently swaying in the breeze while water sprays from the delicate petals, down both sides of the flower.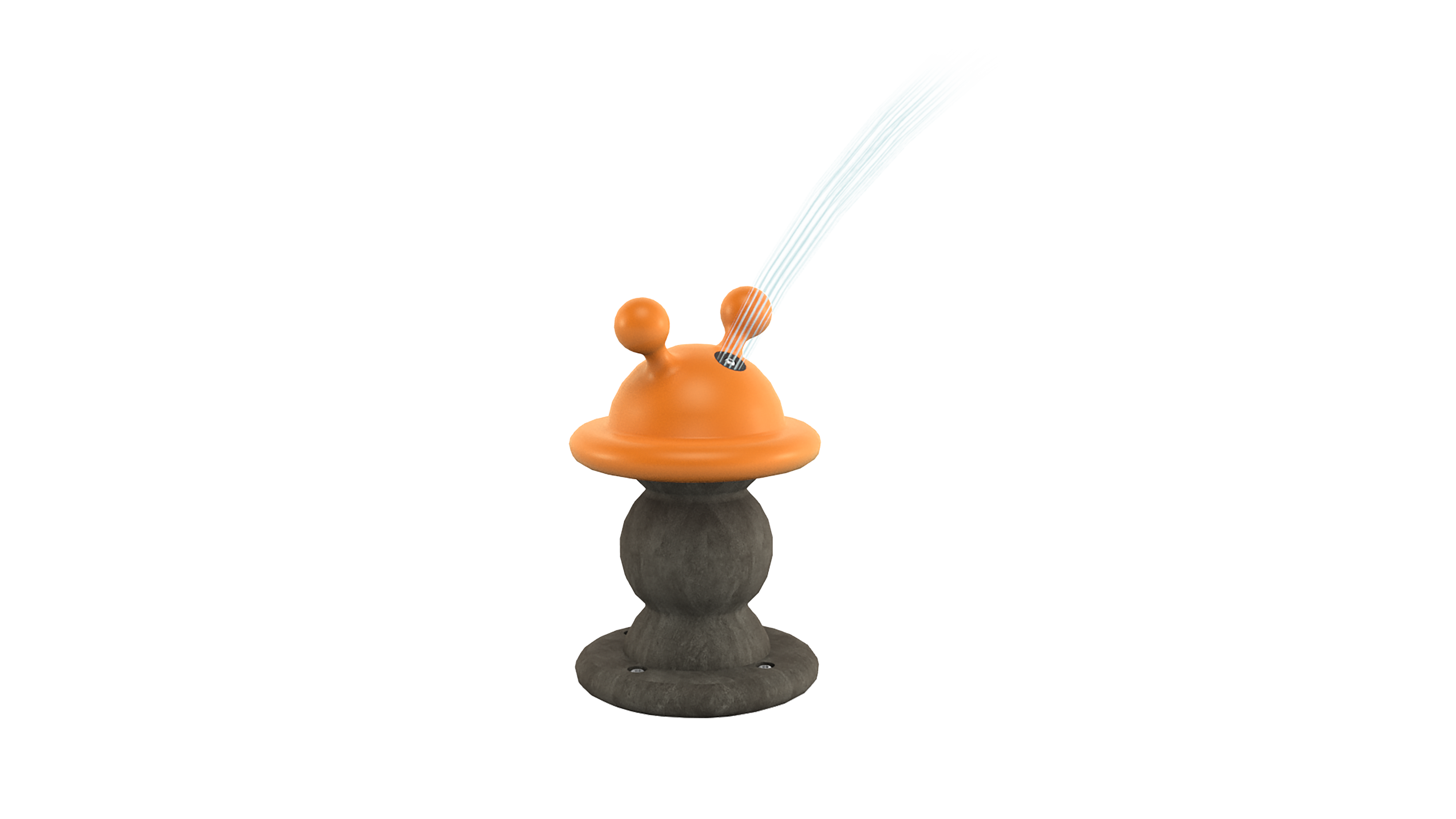 Critter 1
Grab hold of the Critter's antennae and use its vertical and horizontal movement to send water spraying up, down, and from side to side. Pair with another Critter spray cannon to create a high action play experience.