Ground Sprays
Complete your design with different spray effects, create a design using only ground sprays, or combine them with Glow Effects and Luminaries for a multi-functional space. Ground sprays are an essential part of every design.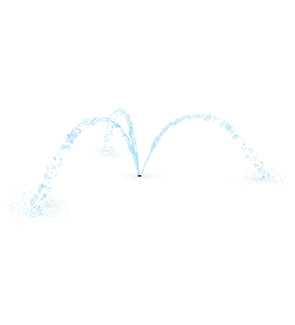 Buttercup
Three large curved slots angled at 75° make the Buttercup look like thin sheets of soft water that rise to about 24 inches before cascading upward.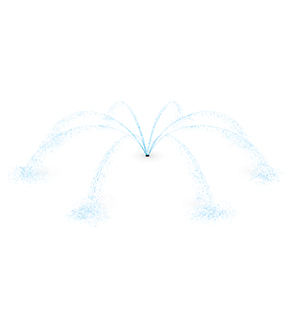 Charlotte's Web
Charlottes Web shoots from 10 openings angled to spray at 75°, creating a wide-spread circular pattern reminiscent of a spider shooting its web.
Confetti Spray
The Confetti Spray is cause for celebration with eight larger streams around its perimeter and eight smaller streams shooting straight up its centre.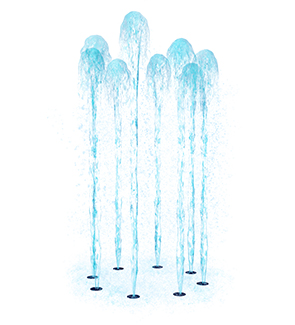 Doughnut
Available with a variety of nozzles, Doughnut is a fabricated loop of ground sprays that is ready for installation on arrival. Place these in between zones and watch waterplayers of all ages flock to the centre of the water ring.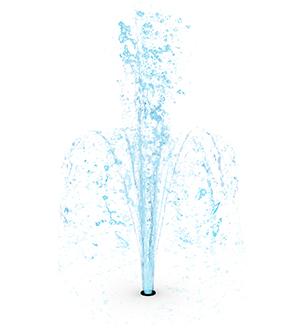 Fountain Mountain
This towering spray spurts water through 20 openings: eight larger openings around its perimeter, six medium openings in around its middle ring, and six smaller openings at its centre.