The Kaleidoscope Collection
A child's imagination is full of bright colours and fun shapes. The Kaleidoscope Collection takes waterplayers on an action-packed, playful adventure through a real life wonderland of discovery.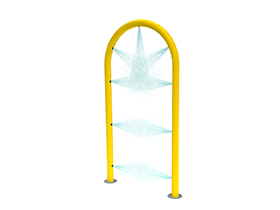 Archie
Water sprays from all directions as waterplayers pass through Archie's tall loop. Pair with other arches and soakers for an action packed adventure.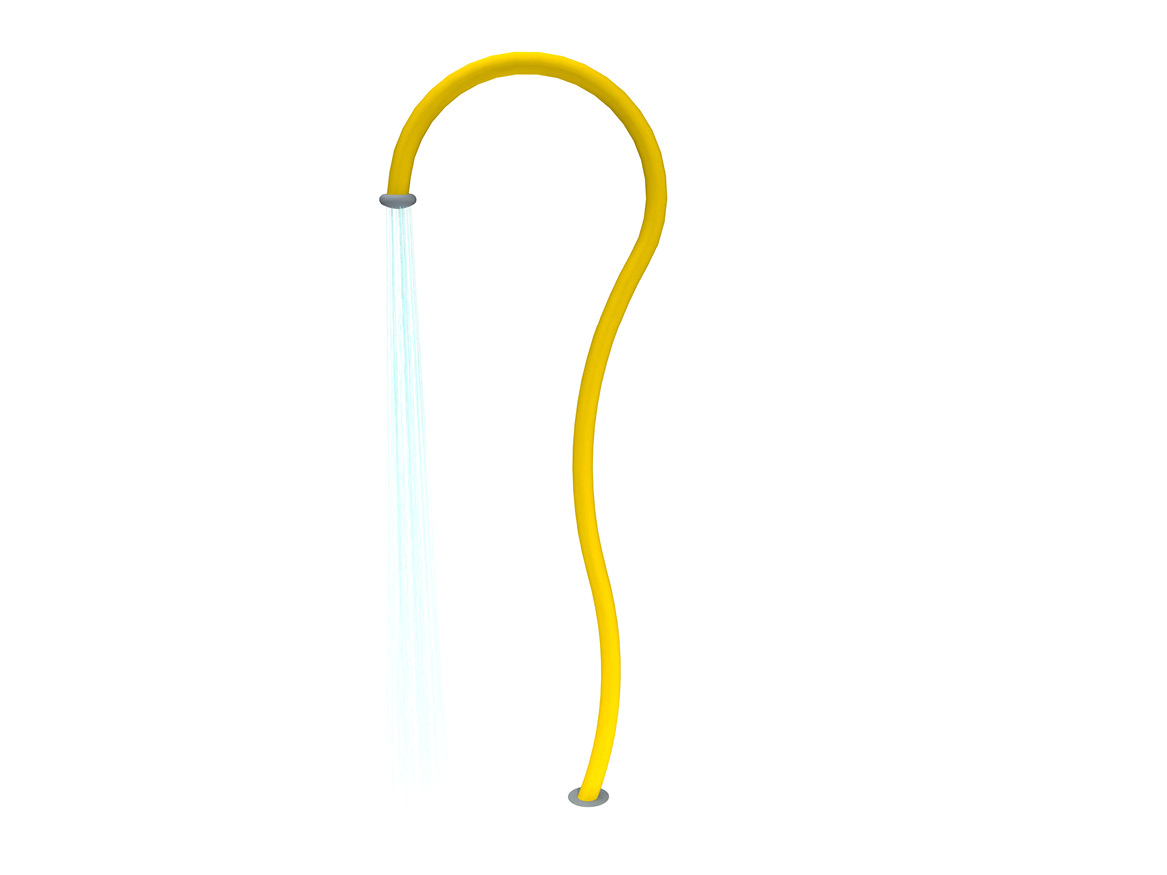 Curvy Cane
Curvy Cane showers water onto those below, creating an invigorating water effect. Pair with arches and soakers from the Kaleidoscope Collection to create excitement on the aquatic play pad.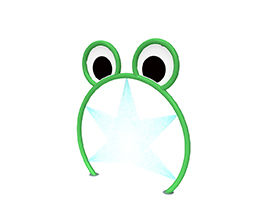 Froggie-O
Froggie-O is a fan favourite with multiple nozzles spraying waterplayers in all directions as they run through the arch. Stopping in the middle to enjoy the spray is always encouraged!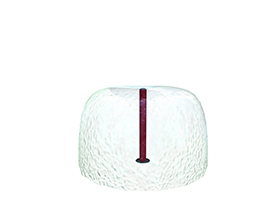 Fun-Brella
The Fun-Brella features a unique laminar water effect that fascinates curious minds. Waterplayers love to run fingers through, or huddle under the Fun-Brella's shield of water.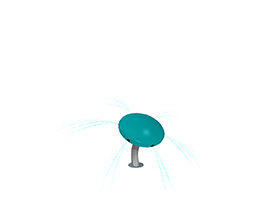 Fun-Guy
Fun-Guy's rotating top and multiple spray nozzles invites toddlers to discover and explore. It encourages motor and cognitive skill development. Pair with other small splash features such as Misty Twisty and Spinny Squirt!