Ground Sprays
Complete your design with different spray effects, create a design using only ground sprays, or combine them with Glow Effects and Luminaries for a multi-functional space. Ground sprays are an essential part of every design.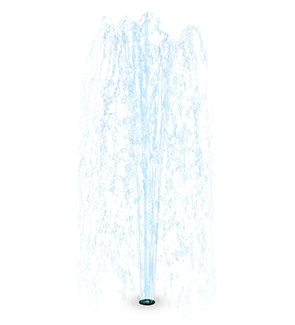 Geyser
One of the most popular ground sprays, the Geyser has nine thick streams of water deflected at five degrees to create a full column of water with varying height for tons of interactive water play.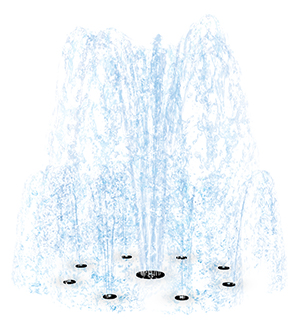 Group Volcano
Watch waterplayers come together, covering the eight small nozzles with their hands or feet to build up the large centre spray, making it shoot up like a volcano!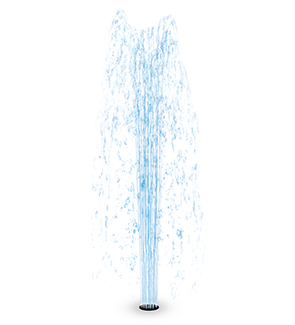 Gusher
As one of the largest ground spray effects available, the Gusher erupts with a robust display of water, ranging from 2-15 feet depending on the desired water effect.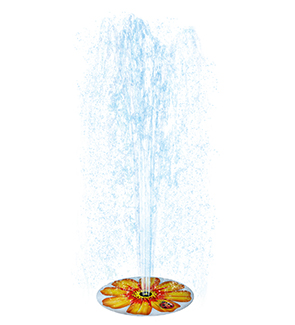 Lily Pad
Add visual stimulation for little waterplayers while stylizing your aquatic play pad with graphic panels that surround the nozzle of the Lily Pad.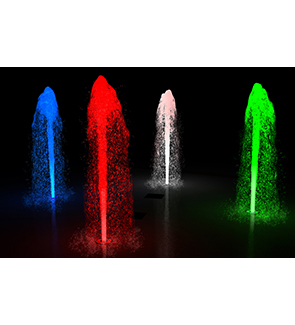 Luminary Spray
Great for municipal, hotel, resort and residential application, use the Luminary Spray to help your aquatic environment shine even when the sun doesn't! With 15 colour options and 13 nozzle options, Luminary Sprays are customizable to fit any space.