Free Standing - Aquatic Play
NEW to the Creative Collection - Play Pals
Play Pals move through any collection or play space! Whether you want to add more play value to your High Seas design or build out a Wildwood adventure, Play Pals fit seamlessly into any space to help tell your water play story.

CHECK OUT OUR NEWEST PLAY PALS, THE FELLOWS:  Put a playful friend in your next space design! With eight characters to choose from, these fun Fellows encourage hands-on, immersive play. The simplistic product design is perfect for new spaces, playPHASE™ upgrades, refurbishments and expansions. 
---
As part of the PLAY PAL COLLECTION, Fellows fit well in any space design and encourage creative and imaginative play experiences!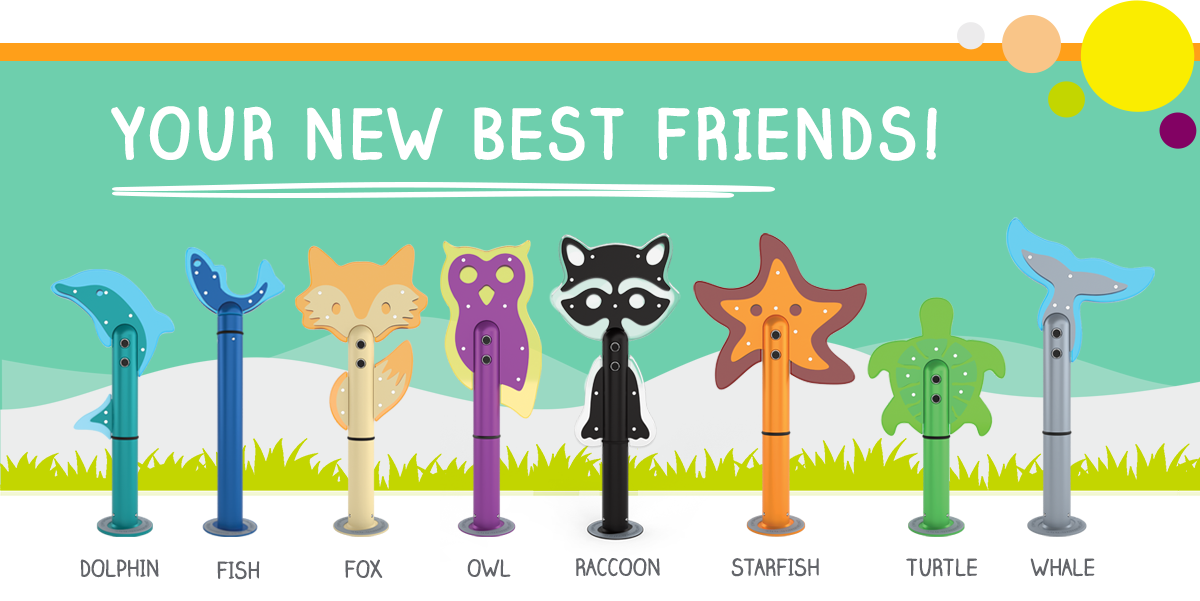 Free Standing Aquatic Play - Play Pals
Waterways - Waterfall 3
Water cascades onto the activity channels where waterplayers splash back and forth in a fun water fight, or dump, block, plug, guide, spin, flick and collect water on it's journey down the waterfall.