Play Pals
Play Pals move through any collection or play space! Whether you want to add more play value to your JamSessions design, or build out a Wildwood adventure, Play Pals fit seamlessly into any space to help tell your water play story.
CHECK OUT OUR NEWEST PLAY PALS, the Water Weavers product series! A product collaboration with world-renowned public space designer, Markus Ehring, Water Weavers delivers innovation and excitement with unmatched play value. The three interactive play features can be grouped together or placed individually, alongside any Waterplay product lines!

A Perfect Solution for Any Space or Budget!
Click here to explore!
---
Play Pals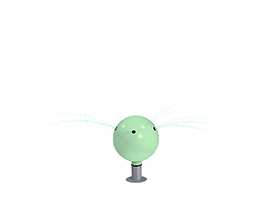 Spinny Squirt
Little waterplayers can rotate Spinny Squirt 360º as they get sprayed from all directions.The movement of the feature encourages motor and cognitive skills. Kids will enjoy redirecting the streams of water.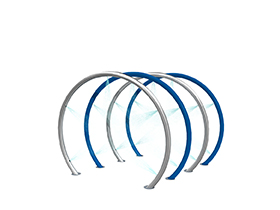 Spiral Tunnel
Waterplayers scurry through the four loops in the Spiral Tunnel while getting sprayed from the multiple nozzles. An instant favourite on any play pad.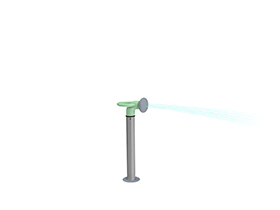 Splash Blaster
The Splash Blaster encourages team play and interactivity on the play pad. Grab the handle to aim the water spray 120°. Pair with multiple cannons for a high action play experience.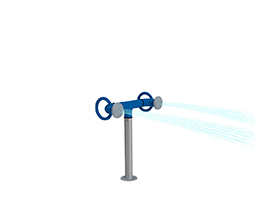 Team Blaster
Waterplayers work together with the Team Blaster. The dual sprays move up and down independently, while the entire feature rotates 360°. Pair with multiple cannons for a high action play experience.
Twin Tot Slide
Perfectly designed for younger Waterplayers, the Twin Tot Slide allows caretakers to be part of the experience and help their little ones down the gently sloping twin slide flumes.