Free Standing - Aquatic Play
NEW!

 Creative Collection - Play Pals
Play Pals move through any collection or play space! Whether you want to add more play value to your High Seas design or build out a Wildwood adventure, Play Pals fit seamlessly into any space to help tell your water play story.

CHECK OUT OUR NEWEST PLAY PALS: FELLOWS 
Put a playful friend in your next space design! With numerous characters to choose from, these fun Fellows encourage hands-on, immersive play. The simplistic product design is perfect for new spaces, playPHASE™ upgrades, refurbishments and expansions. 
---
As part of the PLAY PAL COLLECTION, Fellows fit well in any space design and encourage creative and imaginative play experiences!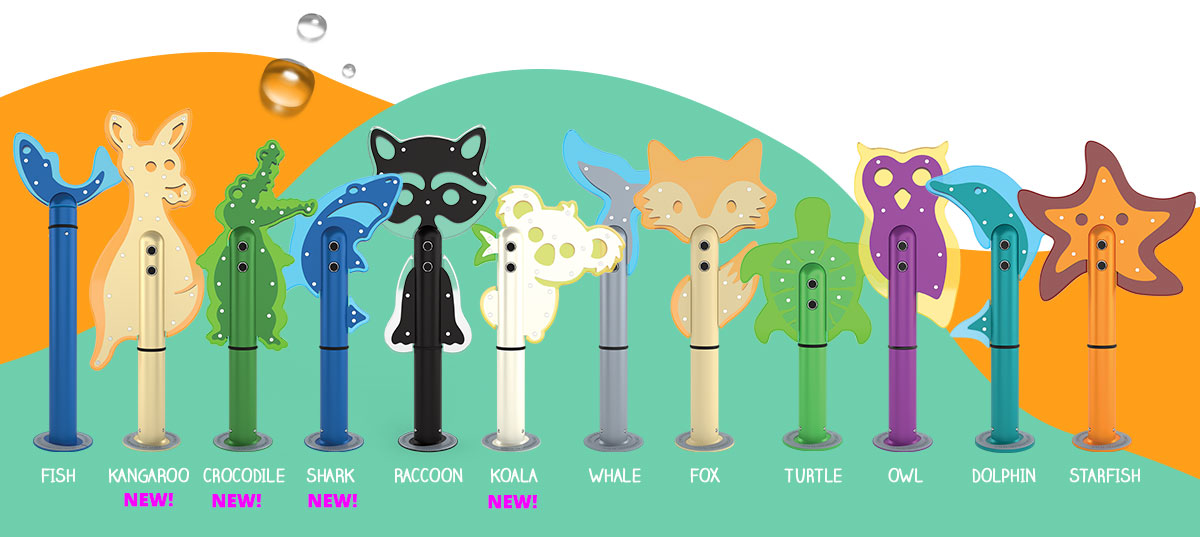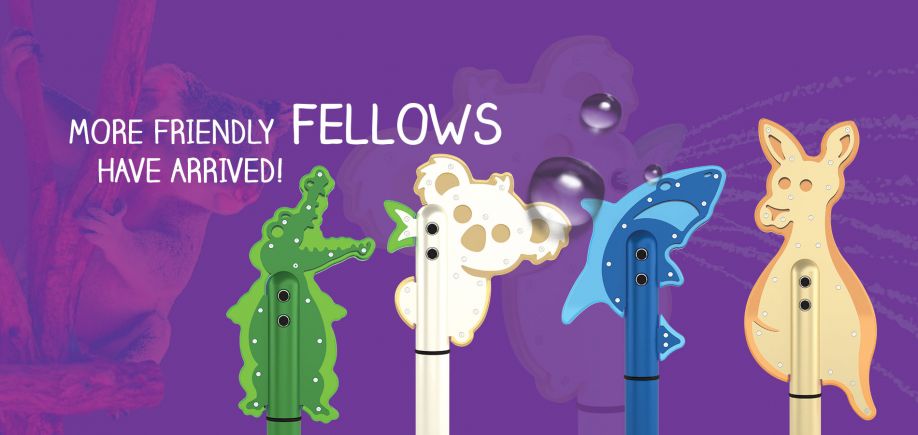 ---
Free Standing Aquatic Play - Play Pals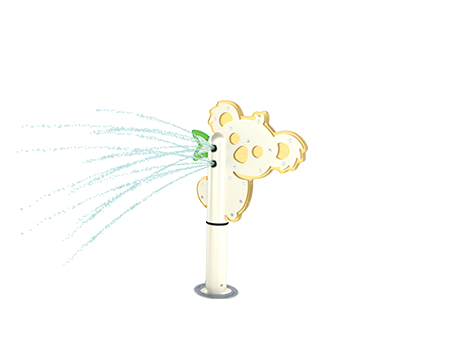 Koala
This playful Koala is sure to splash anything in its reach. Grab hold of the inviting shape and chase your target around the splash pad.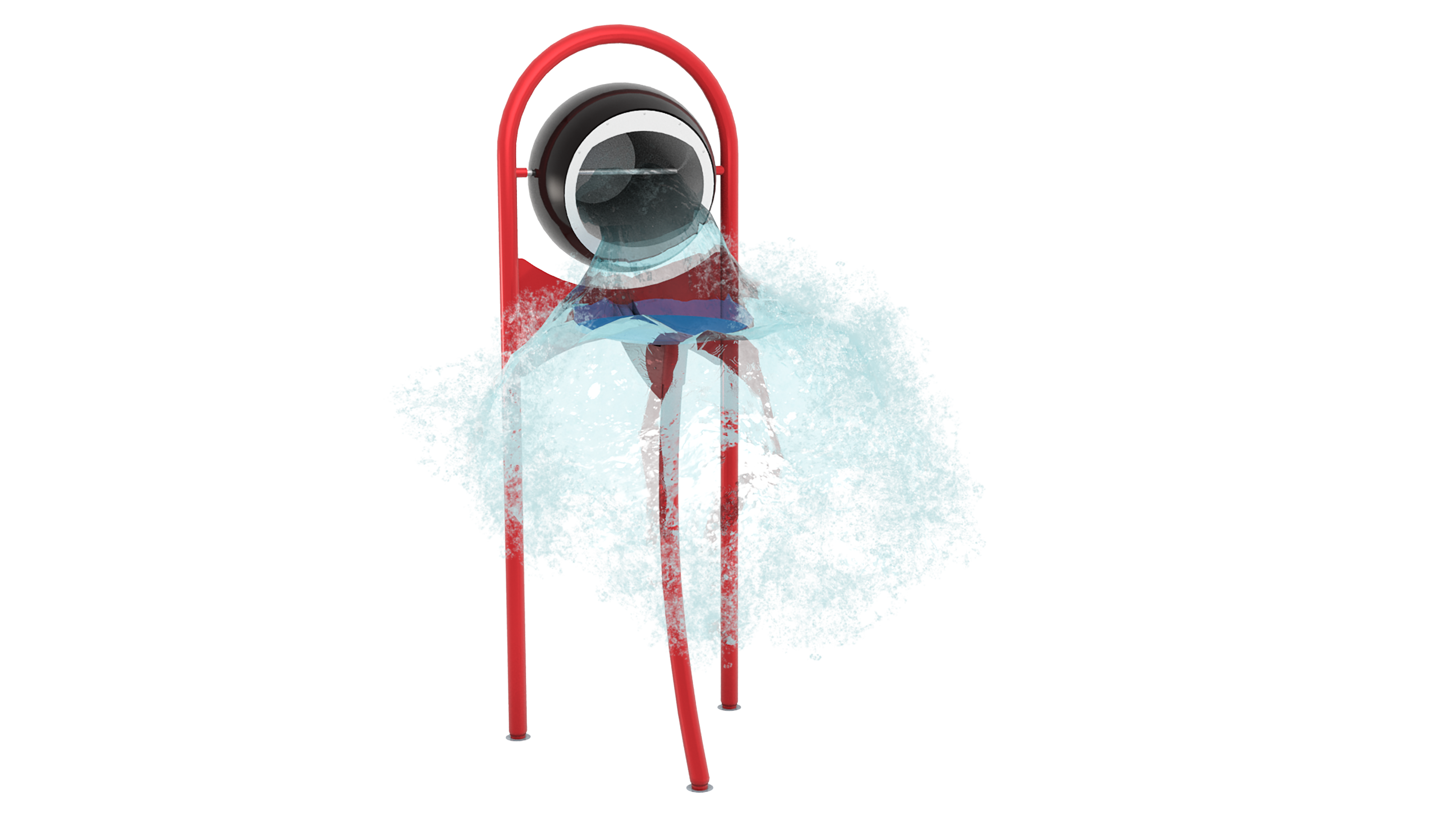 Mega Soaker
Give them a thrilling head-to-toe splash with the Mega Soaker! Splashing 40 gallons (151 litres) of water onto those below, this dumping bucket is the flagship feature of any play pad.



Misty Twisty
The Misty Twisty is part puzzle, part splash! Its three rotating tiers align into eye catching patterns while splashing Waterplayers with surprising sprays.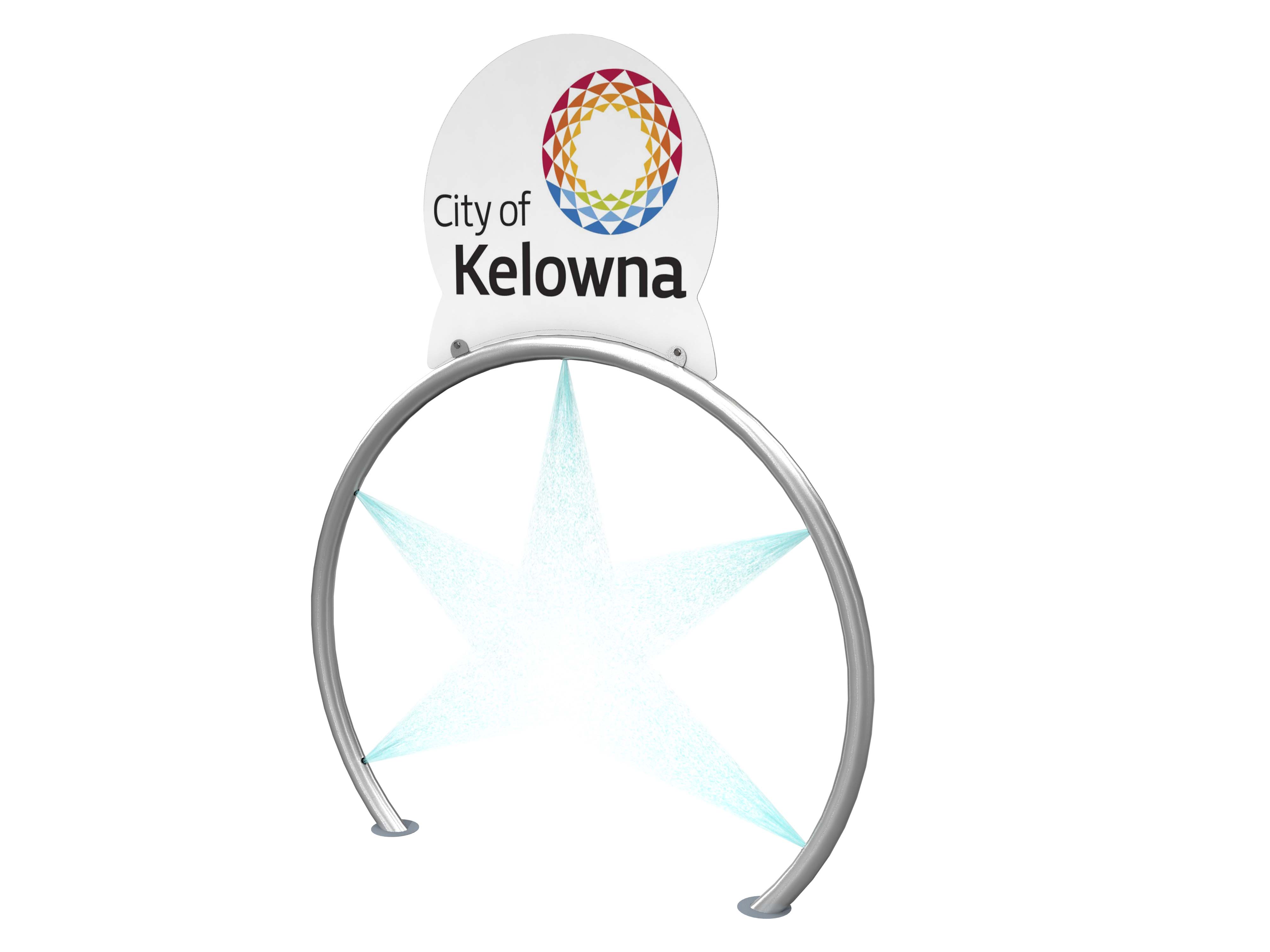 O-Riginal
With all the fun of the Water-O—the O-Riginal includes a panel for fun graphics to theme your play space or create a playful sign! Waterplayers enjoy the cool water spray of multiple nozzles as they run through this exciting feature.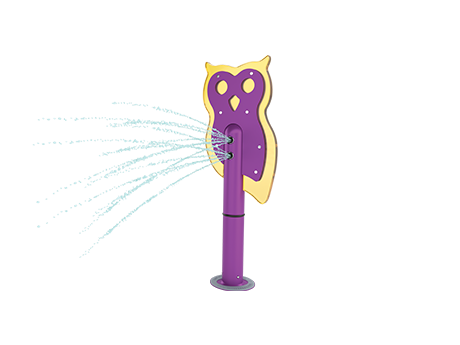 Owl
The stoic Owl adds a nature aesthetic to the play pad while its AquaLume™ feathers cast a splash of colour onto the ground below.