The Cirque Collection
Full of magic and mischief, the Cirque product collection is designed for collaborative fun. Push, spin, plug, and take aim. This troupe of whimsical, looping play features delights Waterplayers with a spectacular water show!
MEET THE NEW CIRQUE COLLECTION:
Our Cirque Collection has been a favourite for years—and now we've made it even better with 13 NEW play features! Introducing a slew of new play opportunities with interactive spinning orbs that spray and splash, playful basins, and multiple areas of engagement on one feature.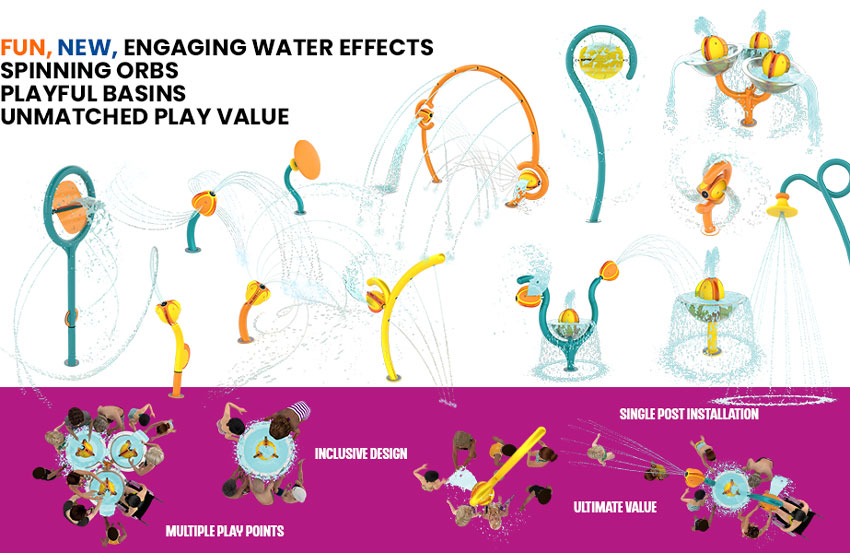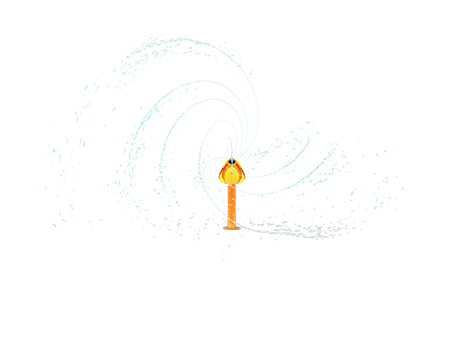 Carousel Cannon 2
The Carousel Cannon's unqiue water pattern appeals to all waterplayers. By spinning the interactive spray orb 360° waterplayers can send water into a spiraling frenzy in every direction! Collaborate with friends to cover as many spray nozzles as you can to make the water spray further!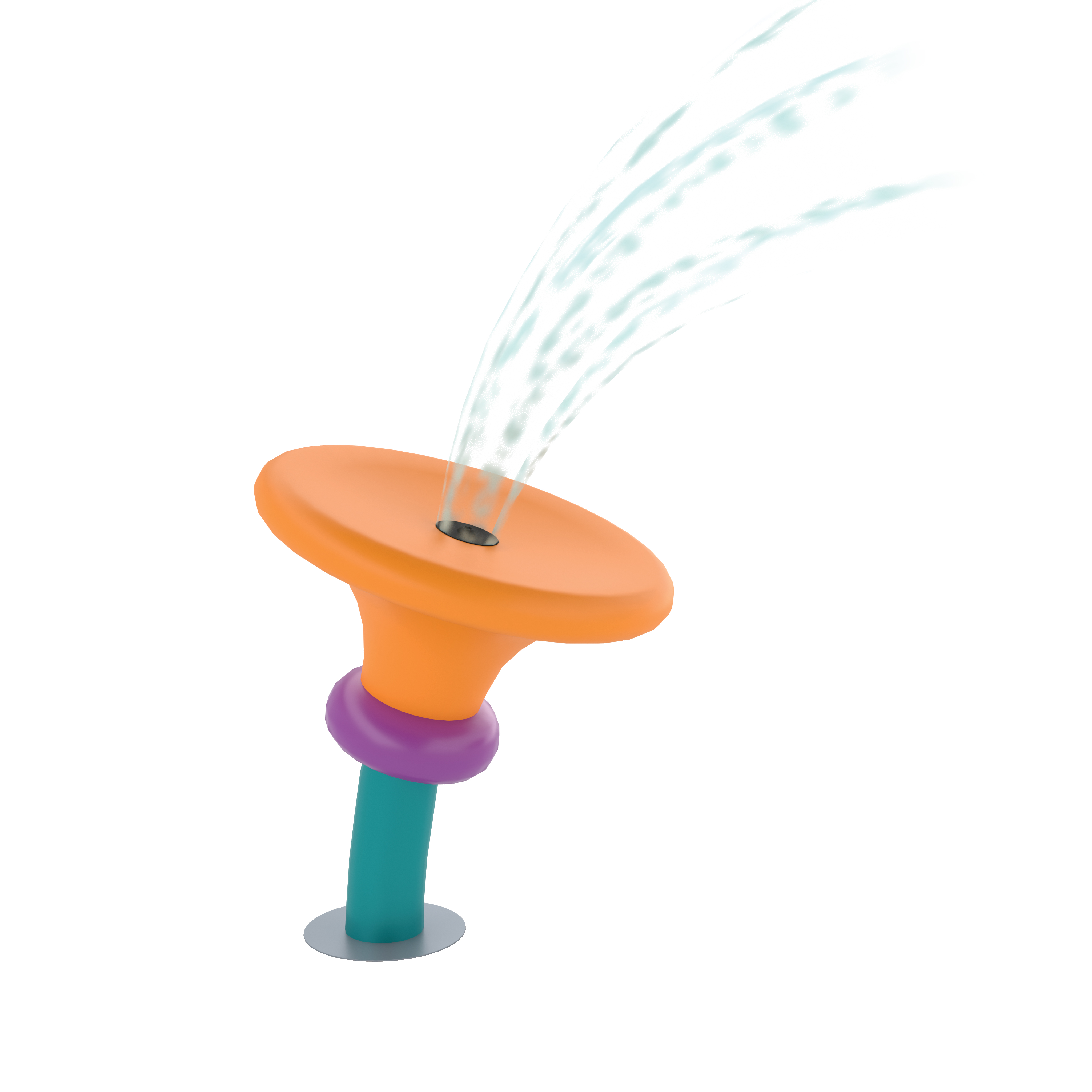 Djembe
Small but mighty, the Djembe invites users to engage with the arching spray as it splashes down onto the play pad surface.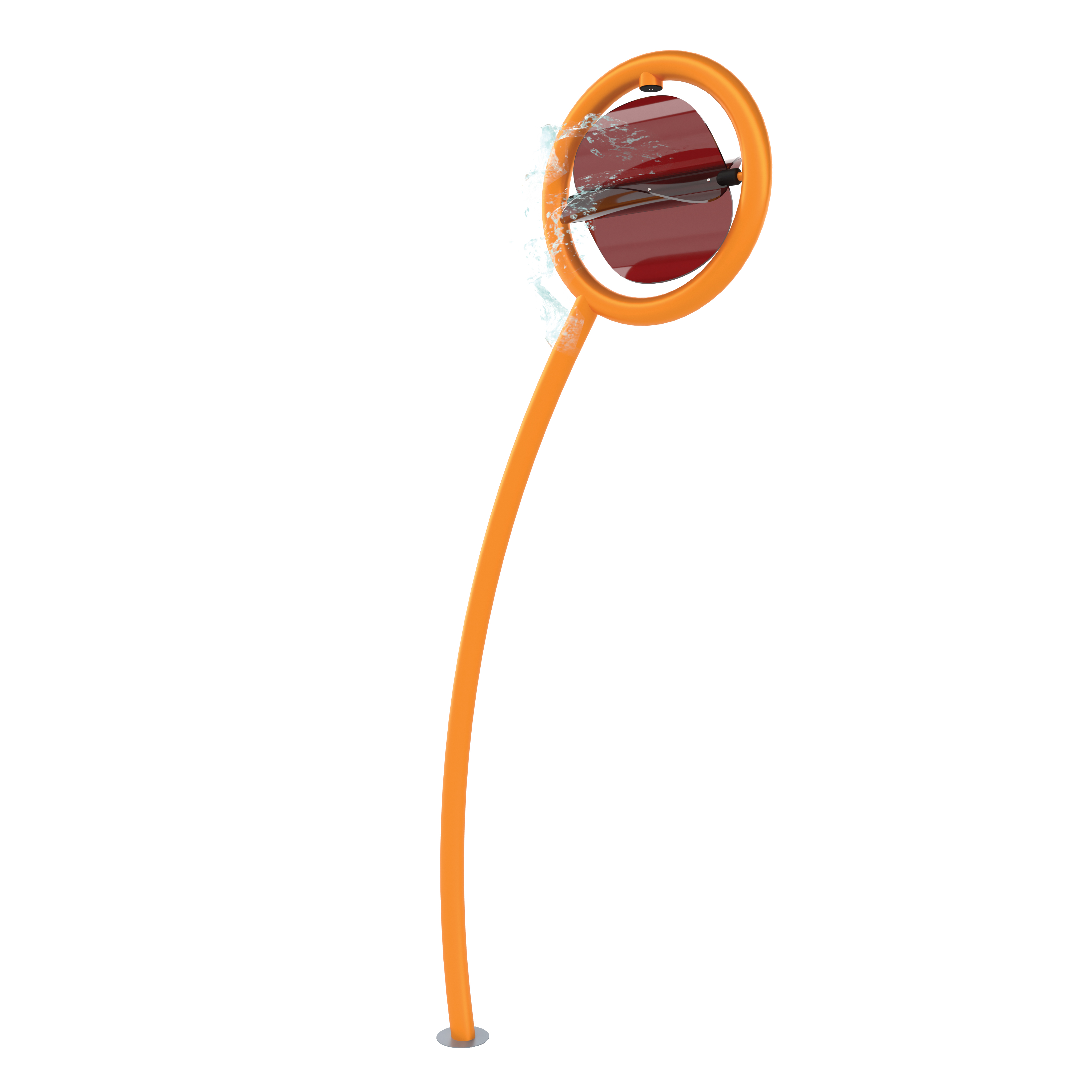 Encore
Water creates a gentle clapping sound as it spins the Encore's flipping plate and splashes onto
the play pad below. A stunning play feature, the translucent flipper plate creates an eye catching spectacle in the sunlight.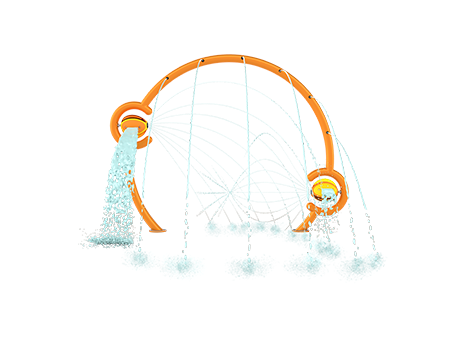 Hula-Hooper
Pass-through or grab an orb and giver a spin! The playfulness of the Hula-Hoopers arch becomes an instant favourite with two interactive spinning orbs that spray and splash from different levels. Discover
fun from all directions and for all ages and abilities
Lasso
Get ready for a new way to splash! The interactive spinning orb of the Lasso sprays and splashes in
360 degrees! Grab a hold of the Aqualume handle and see how fast you can fling the water! It's truly awesome and is stacked with amazingly different play opportunities for children of all ages and abilities!