Cirque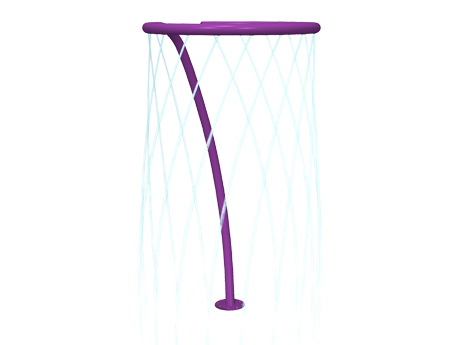 Parasol
Hide within the Parasol's flowing water curtain for a playful illusion. Gentle water effects invite a relaxed exploratory play experience.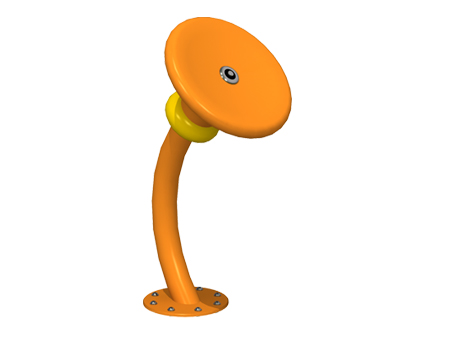 Presto
The Presto activator sets the stage for fun in the Cirque Collection. Press its button to
activate play pad features, and conserve water usage through timed water play.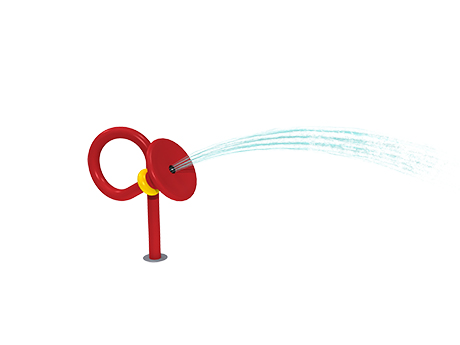 Ringling
Aim the Ringling water cannon to soak the nearest waterplayer. The feature rotates 360° and sprays 120°. Pair with multiple cannons for a high action play experience.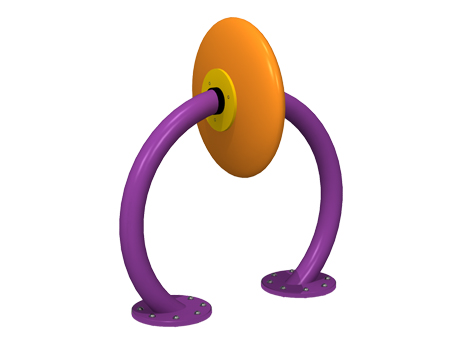 Ringmaster
Bring surrounding play features to life by spinning the Ringmaster's magic sphere handle. Waterplay's Action Activators™ are the perfect
blend of play value and water conservation.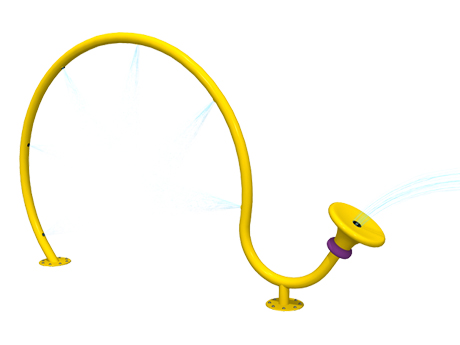 Roue Cyr
Run through the ring-of-water then cover the nozzles of the Roue Cyr to increase the flow of water—the Roue Cyr is full of
surprises sure to delight every waterplayer.