The Revolutions Collection
The Revolutions Collection was designed on an axis. Featuring smooth lines, 360° revolutions, spirals, and spheres, this stunning group of products and colours unites play with a contemporary design aesthetic.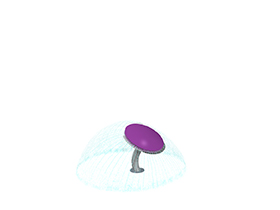 U.S.O.
An Unidentified Spraying Object (U.S.O.) has landed! Little kids love to investigate its rotating ring with gentle streams of water. Encourages motor and cognitive skills development.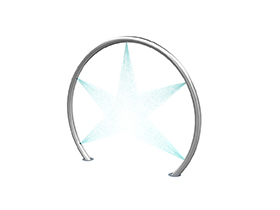 Water-O
The Water-O gets waterplayers moving! Waterplayers enjoy the cool water spray of multiple nozzles as they run through.