The Cirque Collection
Full of magic and michief, the Cirque product collection is designed for collaborative fun. Push, spin, plug, and take aim. This troupe of whimsical, looping play features delights waterplayers with a spectacular water show! Click here to view the Cirque brochure.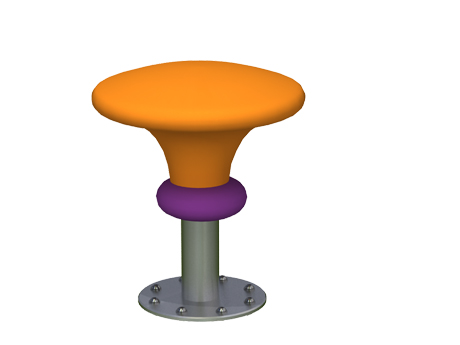 Boingo
Push down on the Boingo to send the nearest ground spray soaring into the air. Cause and
effect play outcome. Combine one or two Boingos with the Geyser ground spray.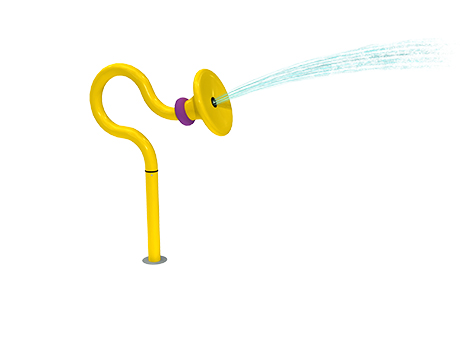 Cannon
A circus classic, aim the Cannon and watch as water flies across the play pad. The top half of the feature rotates 360° and sprays 120°. Pair with multiple cannons for a high action play
experience.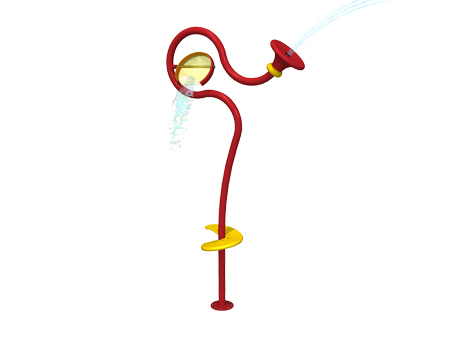 Cannonball
Double the action! Spin the Cannonball's handle to rotate water spray 360°—but watch out for its dumping bucket! When full, it splashes on whoever is below!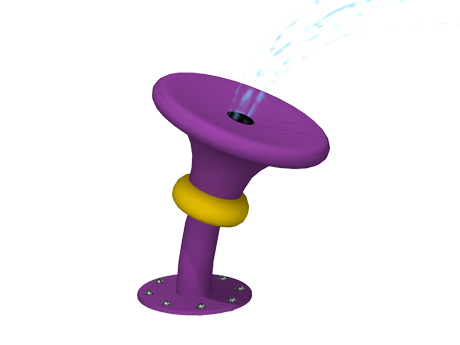 Djembe
Small but mighty, the Djembe invites users to engage with the arching spray as it splashes down onto the play pad surface.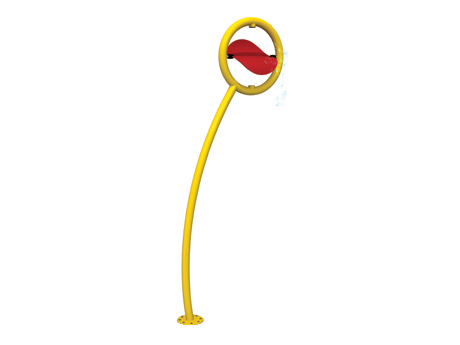 Encore
Water creates a gentle clapping sound as it spins the Encore's flipping plate and splashes onto
the play pad below. A stunning play feature, the translucent flipper plate creates an eye catching spectacle in the sunlight.