Play Zones
Encouraging waterplayers of all ages and abilities to get involved is a key principle of designing for discovery. Waterplay's recommended play zones help you design a play space that not only promotes safety, but also stimulates physical and cognitive development as well as emotional and social well-being.
Toddler Zone
 Little waterplayers have a blast playing with water elements specifically designed for their size and abilities.
Play features: low ground sprays, predictable water patterns and limited traffic make this zone ideal for exploration.
Recommended age: 0-4 years
Child Zone
Focused on family-oriented fun, the child zone offers something for all ages.
Play features: slide activity centres, spinners, spirals and themed features encourage imaginative play.
Recommended age: 5-8 years
 
 
Youth Zone
Big kids want big sprays and even bigger splashes. The youth zone is a high-action area full of surprises.
Play features: larger-than-life dumping buckets, cannons and big sprays create non-stop action for high-energy waterplayers.
Recommended age: 9+ years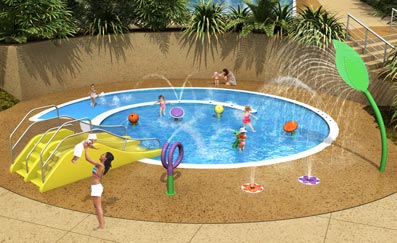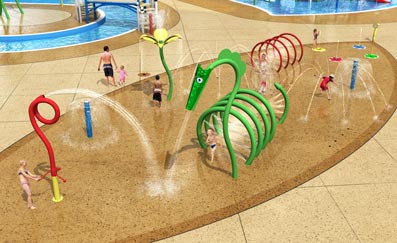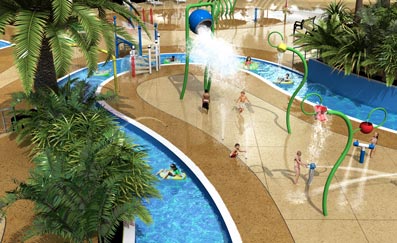 Make your dream project a reality. View our products.