Gatherings
PLAY, SIT & EXPLORE. Gatherings introduce a series of recreational tables, benches and stools designed with the whole family in mind. Sea shell shapes, smooth pebbles, and crisp leaves create unique shoreline and nature-inspired gathering places designed for outdoor meals, relaxing and daydreaming. 
Extend the play value and theming of your aquatic play space with this unique offering that further nurtures creative young minds by allowing for endless ways to play, even when taking a break from the action!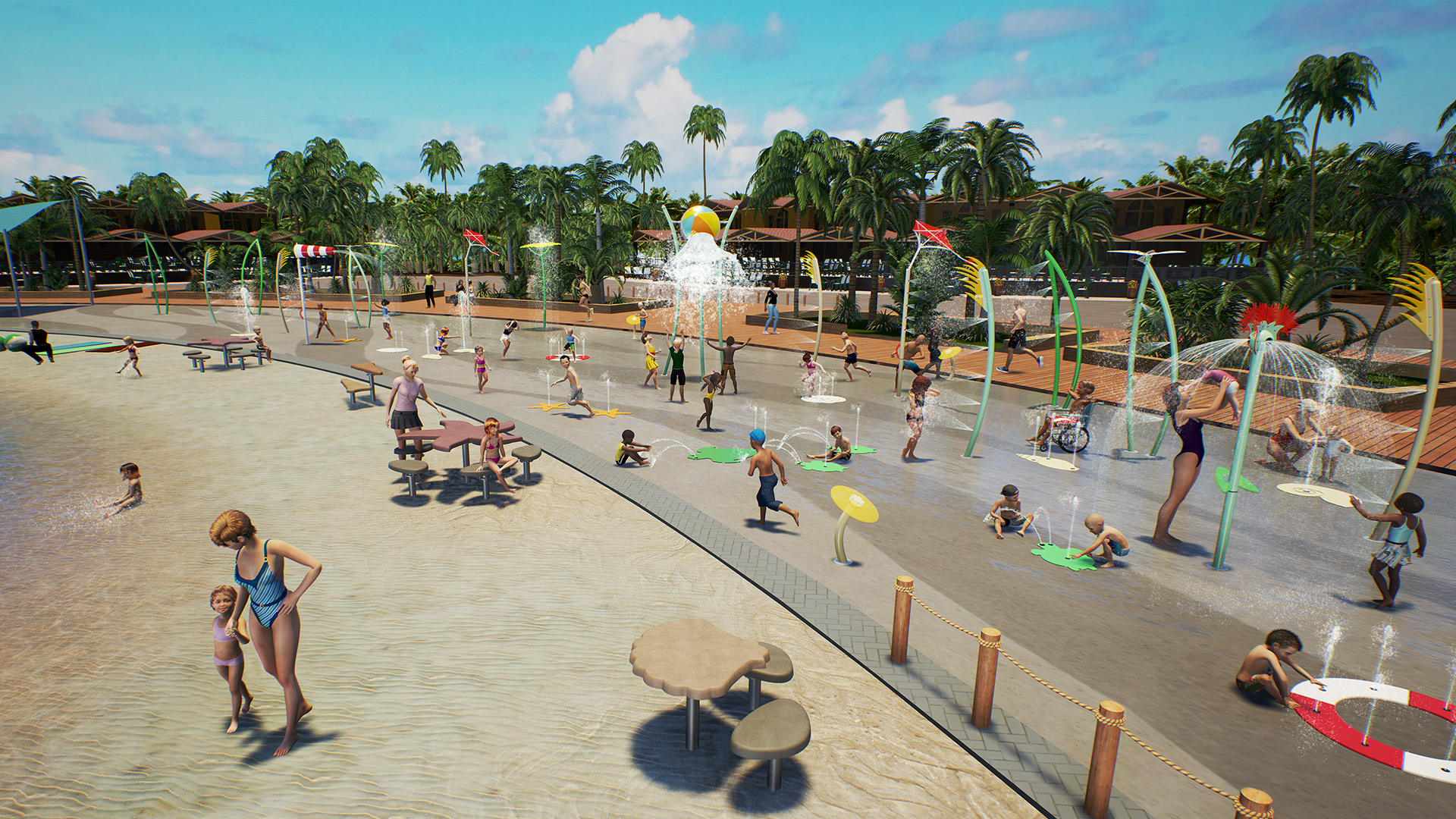 MIX N' MATCH! The possibilities are endless for table and seating designs that will perfectly accommodate any leisure space.
View the sample configurations below for inspiration: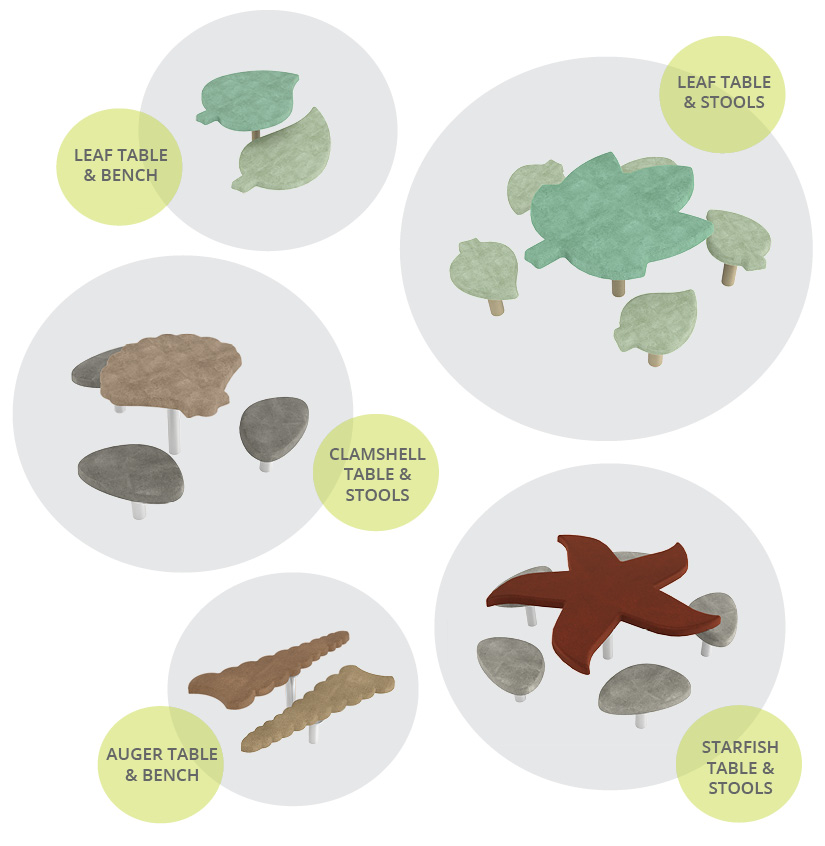 Need Help with Your Project?
Browse further details about the Gatherings product collection below and work with us! Let our highly skilled team of experts seamlessly guide you through the process of incorporating Gatherings into your play space. We're here to help you every step of the way — let's get started on your project!
Contact Our Project Support Team Today!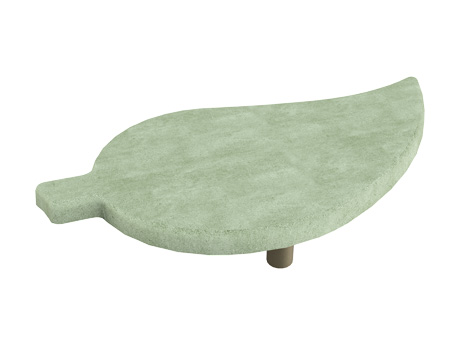 Leaf 3
Extend your theming with a leaf-shaped bench which features interchangeable seats. Combine multiple Leaf benches with a Leaf table to create a space for playing, picnicking and relaxing.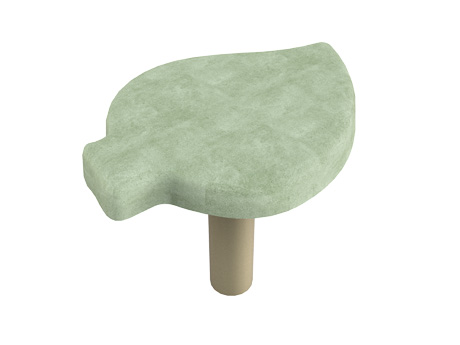 Leaf 4
Keep the fun going off the splash pad with leaf-shaped stools that feature interchangeable seats. Place multiple Leaf stools surrounding a Leaf table to create a leisure space for play and rest.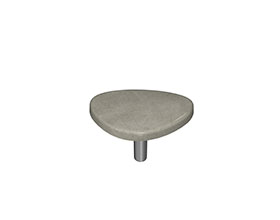 Pebble
Take five on a pebbly shore. These smooth benches inspire discovery while offering a fun place for waterplayers and parents to rest. Combine Pebbles
with the Starfish table for a perfect seaside leisure space. Combine with the Clamshell to create a dynamic seating area.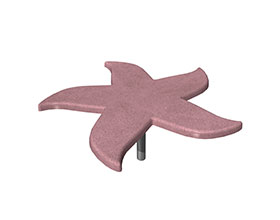 Starfish
Add a giant sprawling sea star to your shoreline. This sturdy echinoderm gives waterplayers a fascinating shape to discover while providing a smooth surface for picnicking and rest. Combine with the Pebble to create a dynamic seating area.