Play Pals
Play Pals move through any collection or play space! Whether you want to add more play value to your JamSessions design, or build out a Wildwood adventure, Play Pals fit seamlessly into any space to help tell your water play story.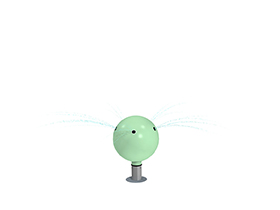 Spinny Squirt
Little waterplayers can rotate Spinny Squirt 360º as they get sprayed from all directions.The movement of the feature encourages motor and cognitive skills. Kids will enjoy redirecting the streams of water.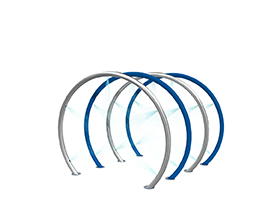 Spiral Tunnel
Waterplayers scurry through the four loops in the Spiral Tunnel while getting sprayed from the multiple nozzles. An instant favourite on any play pad.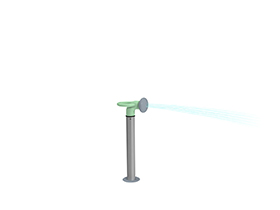 Splash Blaster
The Splash Blaster encourages team play and interactivity on the play pad. Grab the handle to aim the water spray 120°. Pair with multiple cannons for a high action play experience.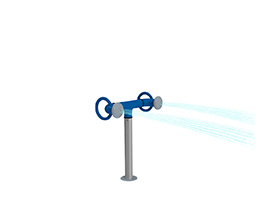 Team Blaster
Waterplayers work together with the Team Blaster. The dual sprays move up and down independently, while the entire feature rotates 360°. Pair with multiple cannons for a high action play experience.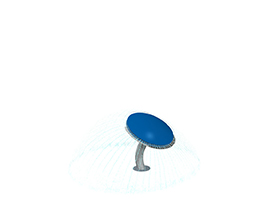 U.S.O.
U.S.O. (unidentified spraying object) showers gentle streams of water from its rotating transparent ring. Curious waterplayers can interact with the water with their fingers and toes, and turn the top ring as if it were a steering wheel.