The Kaleidoscope Collection

A toy box of splashes,

bursting with colour!
Irresistible colours, shapes and patterns stimulate creativity and joy, while water textures from soft to gushing create hands-on discovery for every age and ability. Saturated with fun, Kaleidoscope ignites childlike wonder in us all.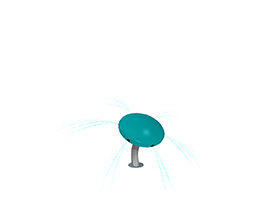 Fun-Guy
Fun-Guy's rotating top and multiple spray nozzles invites toddlers to discover and explore. It encourages motor and cognitive skill development. Pair with other small splash features such as Misty Twisty and Spinny Squirt!
Hula Post
The curvy Hula Post sprays water in every direction with multiple nozzles. An action packed feature that will fit seamlessly into any project design.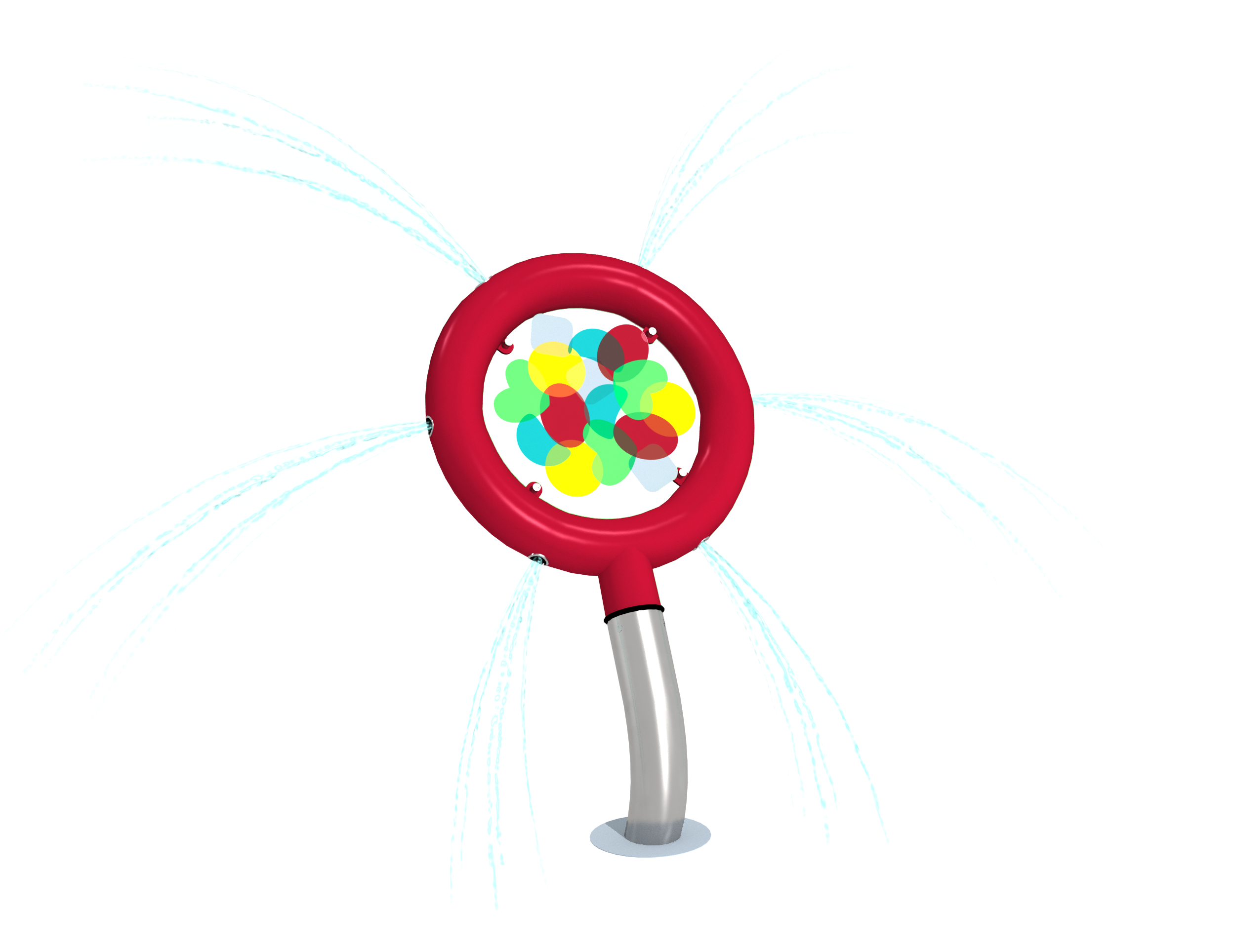 Magnif-eye
Play detective with the Magnif-Eye! Little waterplayers discover water effects with their senses, rotating the top sphere to reveal shadows and patterns onto the play pad through it's translucent plate.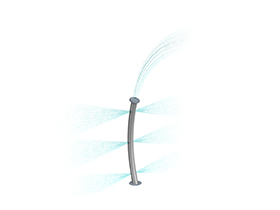 Mist Stick
Mist Stick sprays in every direction from multiple nozzles. Low in height, it's perfect for engaging smaller waterplayers.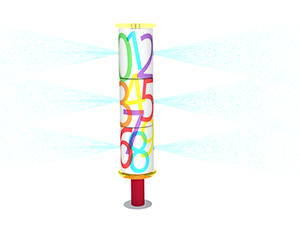 Misty Twisty
The Misty Twisty is part puzzle, part splash! Its three rotating tiers align into eye catching patterns while splashing waterplayers with surprising sprays.