The JamSessions Collection
Everyone's a musician with the JamSessions Collection. Dance under the spilling bells, plug the nozzles of the Sound Spray to create sounds, or compose your next big hit on the keys of the Tappin' Tunes.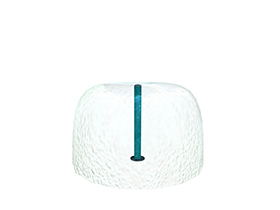 Fun-brella
The Fun-Brella features a unique laminar water effect that fascinates curious minds.Waterplayers love to run fingers through or huddle under the Fun-Brella's shield of water.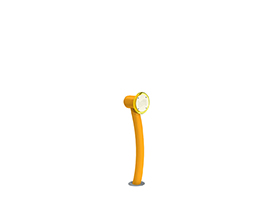 Maestro
Cue the music—and water! The Maestro is a speaker and activator all-in-one. Use on its own or with other sound enabled features for a truly creative play experience.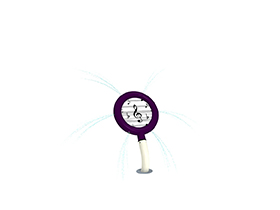 Magnif-Eye
Play detective with the Magnif-Eye! Little waterplayers discover water effects with their senses. The top sphere rotates to reveal
shadows and patterns on the play pad through its translucent plate.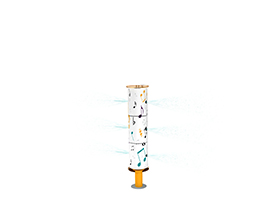 Misty Twisty
The Misty Twisty is part puzzle, part splash! Its three rotating tiers align into eye catching patterns while splashing waterplayers with surprising sprays.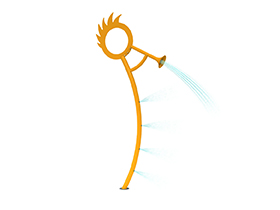 Pops
Jazz up your play pad with Pops! Part of the Tuney Trio, this brass musician blows water from his trumpet while spraying waterplayers from his horizontal spray nozzles.