The JamSessions Collection
Everyone's a musician with the JamSessions Collection. Dance under the spilling bells, plug the nozzles of the Tuney Tube to create sounds, or compose your next big hit on the keys of the Tappin' Tunes.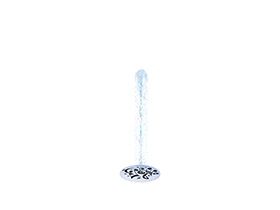 Sound Spray
Tune into play with Sound Sprays! Cover the spray nozzle to trigger sounds from the Maestro activator's speaker (required for sound play). Program your feature with selections from our
sound library.
Tappin' Tunes
Compose your next big hit on the Tappin' Tunes! This interactive keyboard plays musical notes as waterplayers cover one or more of its nozzles. Combine with Maestro activator for added sound effects. Flush to concrete installation.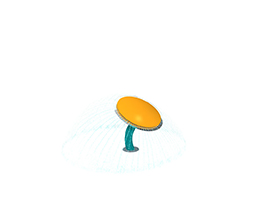 U.S.O.
An Unidentified Spraying Object (U.S.O.) has landed! Little kids get to investigate its translucent rotating ring with gentle streams of water. Encourages motor and cognitive skills development.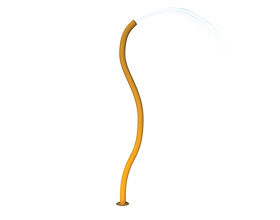 Wavy Wand
Loosen up with the Wavy Wand. This versatile feature creates an organic accent and cascading water effect in both play spaces and urban designs.