Accessories and Options
Increase the play value and flexibility of your aquatic play space with accessories that add interactivity, functionality and excitement. Suitable for all play zones, explore the options and expand the possibilities!
dex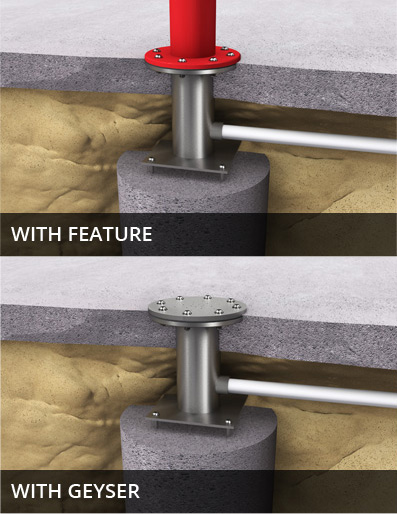 DEX™ (detach and exchange) is an anchoring system for above grade play features providing the flexibility to revitalize, phase or transform the design of your aquatic play space. Using the DEX™ system is also a great way to speed up construction, as you can plumb and install surfacing while the play features are being manufactured.
features
flush-to-grade interim cover design
simple design and concept makes DEX™ a maintainable option for park operators
benefits
REVITALIZE: add or swap play features for a new look or design
PHASE: overcome budget and design constraints
TRANSFORM: turn your aquatic play pad into a multi-functional space
ACCELERATE: plumb and install surfacing during manufacturing
Download Spec Sheet
i.s.e.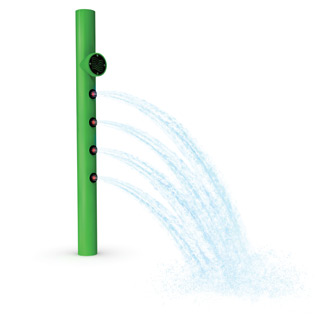 Add sound to compatible play features with I.S.E. (Interactive Sound Enhancement).
features
four nozzles produce sound when touched via one speaker
benefits
fun sensory experience
increase interactivity
additional water spray
increase options for theming
Download Spec Sheet
wet wheel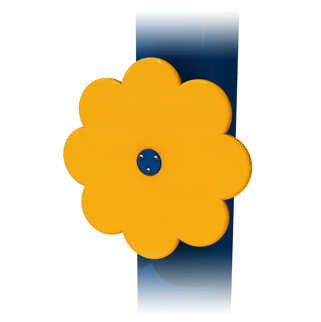 Add a fun and interactive way to control water flow with the Wet Wheel.
features
electricity-free wheel turns left and right to control the flow of water
benefits
increase interactivity
control the flow of water with no electricity
Download Spec Sheet
flow booster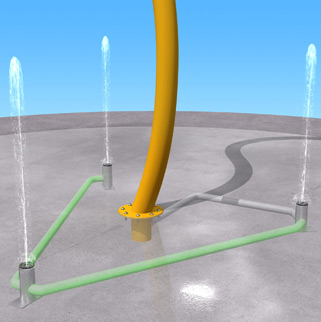 Cover the nozzles of this fun ground spray accessory to increase the flow of water to the main feature.
features
cover the nozzles to boost the flow of water to the main feature
works in conjunction with multiple aquatic play features
select from a variety of low flow nozzle options
benefits
increase interactivity
boost the flow of water
Download Spec Sheet
glow effects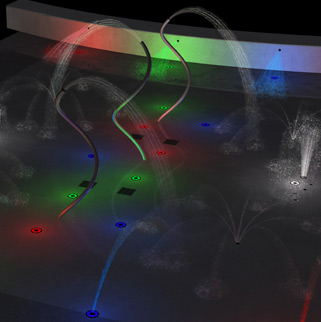 Light up your aquatic play space with Waterplay's Glow Effects, a set of LED lights that illuminate surrounding water after the sun goes down.
features
available in sets of 4, 8 and 12
15 preset static colours, 9 factory colour changing programs and 15 colour intensity adjustments
sets include equipment needed for operation through the main controller
50,000 hours of LED life (equivalent to 10 years)
benefits
turn your play space into an exciting light and water show when strategically installed
flush and seamless design eliminates trip hazards and pinch points while blending into the surrounding area
earth-friendly way to incorporate lighting and additional visual effect to your aquatic play space
Download Spec Sheet
nozzles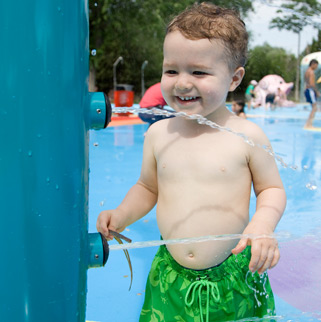 Built to last, consider the possibilities with Waterplay's wide variety of acetal nozzles.
features
high-grade synthetic acetal construction
wide variety of nozzles allows you to select unique water displays that suit your design needs
available in enviro (low) and high flow options
installed flush, eliminating pinch points and trip hazards
benefits
exceptionally resistant to deterioration
synthetic material means no rusting
easy to remove and resistant to melding
prolonged performance and easier to maintain than traditional brass nozzles
drains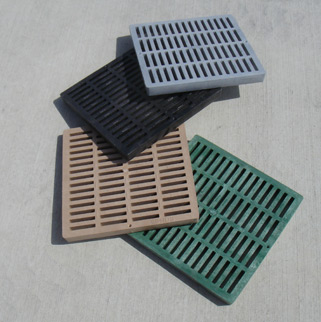 Drains are a necessary part of any project; Waterplay's drains are designed with safety in mind.
features
available in green, black, grey and sandstone
available with strainers to filter debris
benefits
seamless design blends into surrounding area
Download Spec Sheet